Contacting an Alcohol Addiction Helpline
Throughout the UK, there are thousands of people committed to helping alcohol addicts address their problems and go on to live productive, alcohol-free lives. Some of those individuals are trained counsellors who provide assistance through an alcohol addiction helpline sponsored by an organisation like ours. Helplines can be valuable resources to those in need 24 hours a day, every day of the year.
The alcohol addiction helpline can be that place an alcohol addict begins his or her journey to wellness. It can be a place for answers among family members or friends who do not know what to do with an alcoholic loved one. To say that helplines provide a valuable service is to understate the obvious. The EATA helpline is available to you right now if you or a loved one is struggling with alcohol.
What Are the Best WaAlcohol Addiction Helpline Services?
Our addiction helpline is similar to others in terms of the services we offer. For example, alcohol addicts or their family members can call to get more information about alcohol addiction and its symptoms. Alcohol users themselves can take advantage of a free assessment based on medical standards and conducted by one of our trained counsellors. Through this evaluation, we can reach a preliminary conclusion regarding the seriousness of the client's alcohol problem.
Alcohol users can also contact our helpline to learn more about treatment options in their local area. Organisations like ours make it our business to stay abreast of treatment programmes and clinics throughout the UK so that we always have information on hand when a client calls. This saves a tremendous amount of time because alcoholics and their family members do not have to compile the information themselves.
Perhaps most importantly, alcohol users can get free referrals to treatment by calling an alcohol addiction helpline. Such referrals match alcohol users to local clinics and service providers offering the kinds of treatments the individual needs. Matching alcohol users to clinics sidesteps the old one-size-fits-all approach we now know does not work so well.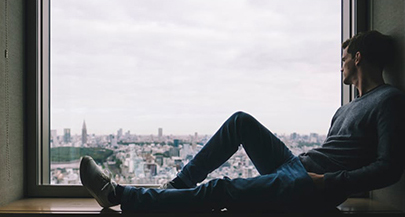 Why choose eata.org.uk?
If someone you care about is exhibiting signs of addiction – whether it's excessive marijuana use, long-term dependency on pharmaceuticals, binge drinking of alcohol or even financially damaging levels of gambling – contact us for immediate rehabilitation help.
Who Staffs Alcohol Addiction Helplines?
Alcohol users and their families need to know that organisations offering alcohol addiction helplines tend to staff those lines with trained, experienced counsellors who are genuinely concerned about the health and welfare of clients. Counsellors are trained according to the latest addiction recovery standards and methodologies to ensure they are providing the best possible advice. Many of them also have first-hand experience in dealing with their own past addiction problems.
What Are the Benefits of Calling a Helpline?
We encourage alcohol abusers to call our addiction helpline for a number of reasons. First and foremost, helpline staff can give clients accurate answers to the most frequently asked questions about alcohol dependence and treatment. These are answers based on medical and scientific standards.
Along with answers, trained staff can offer qualified advice to anyone seeking treatment. That advice can cover everything from choosing residential or outpatient treatment to whether to seek treatment locally. Helpline advice is geared toward helping clients successfully address their alcohol abuse problems rather than ignoring them.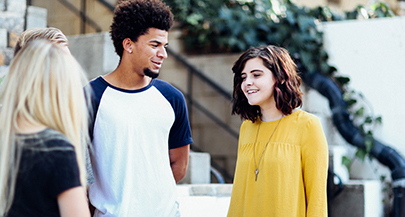 A third and very important benefit of calling an alcohol addiction helpline is the treatment referral. In other words, staff can offer a referral to a local clinic or treatment programme based on the client's individual circumstances. Such referrals can be invaluable.
Finally, helplines offer a listening ear to people who just need to talk out their problems. Sometimes it only takes a few minutes of speaking with a counsellor to encourage an alcohol abuser to make a decision to seek treatment. Sometimes family members just need to be able to talk things through in order to understand what they can do to help an alcoholic loved one.
Is Calling Free of Charge and Confidential?
We do not want anything to discourage alcohol abusers or their family members from calling our alcohol addiction helpline. For that reason, the services we offer are free of charge and confidential.
You will never pay anything for calling and speaking with one of our counsellors. Everything we provide – from answers to your questions to qualified advice to treatment referrals – is offered at no cost to you. Operating under this model gives you the help and assistance you need without worrying about having a bill to pay.
You also do not have to worry about confidentiality issues. We keep your information and our conversations private from start to finish. You can contact our helpline in complete confidence that we are only interested in helping facilitate alcohol addiction treatment on your behalf.
Calling Is Just the Start
The alcohol addiction helpline provides a valuable service to those in need. However, it is not the be-all and end-all of addiction help. Calling a helpline is just the start of a much more comprehensive process designed to help alcohol users overcome their addictions.
Speaking to a counsellor can result in a comprehensive assessment and referrals to local treatment clinics. Ultimately, however, the client must decide if, when, and where treatment will be sought. Those decisions will determine what happens next.
Assuming a positive decision to get help, the alcohol abuser then begins treatment on either an outpatient or inpatient basis. Treatment can include everything from medically supervised detox to rehabilitative therapies. Over the course of 3 to 12 weeks, the client receives treatments provided by doctors, registered nurses, and therapists. Counselling and life skills building are often included.
Following formal treatment is an aftercare programme that can take from 3 to 12 months. Aftercare services pick up where formal treatment left off, focusing primarily on support services and continued counselling. Aftercare usually includes support group participation along with private counselling.
As you can see, calling an alcohol addiction helpline is just the start. A person who truly wants to overcome alcohol dependence will also need to enrol in a formal treatment programme. Formal treatment gets to the root of alcoholism to treat it at its core. Going that deep is something an alcohol addiction helpline just cannot do.
Why choose eata.org.uk?
If someone you care about is exhibiting signs of addiction – whether it's excessive marijuana use, long-term dependency on pharmaceuticals, binge drinking of alcohol or even financially damaging levels of gambling – contact us for immediate rehabilitation help.
Call the EATA Helpline Today
Any suspicion that you or a family member might be dependent on alcohol should be motivation enough for you to call our alcohol addiction helpline today. Our trained and experienced counsellors are standing by 24 hours a day to assist you. We are here to answer your questions, offer you qualified advice, and refer you to a treatment facility if necessary.
Please understand that our genuine concern is for your health and well-being. If you call and our initial assessment reveals you are not alcohol dependent, we would love to set your mind at ease. If you are alcohol-dependent, we want to help you enrol in a local treatment programme as quickly as possible. The sooner you receive professional treatment, the better off you will be in the long run.
The alcohol addiction helpline is a valuable tool we use to assist alcohol abusers and their families. It is a tool that helps the alcoholic takes those first few steps down the long road of recovery. If you or a loved one are misusing or abusing alcohol, we are here to help you find a new way. Please contact our helpline at your earliest convenience.