Available Alcohol Addiction Support
A person struggling with alcohol addiction needs both treatment and support. Family members and other close ones likely need support too. Fortunately, everything alcohol abusers and their loved ones need to successfully address their problems is available in the UK. It is a simple matter of finding and accessing it. Alcohol addiction support is available through many channels, both public and private.
Accessing support is key to recovering from alcohol addiction. A good support programme offers medical treatment, counselling, and a variety of additional support services that carry the alcohol addict and his loved ones from the first days of treatment all the way through the final weeks and months of aftercare.
Why Is Medical Treatment Necessary?
Some sort of medical treatment is included as part of alcohol addiction support because addiction is a medical problem. Addiction involves both physical and psychological aspects that can only be addressed properly through medical treatment. Thus, a typical treatment programme begins with medically supervised detox.
As you may already know, alcohol affects the way the brain works. The effects of alcohol are such that prolonged use can alter the way a person thinks, reacts, and sees the world. And while alcohol is affecting the brain, it is also affecting other parts of the body including the liver, kidneys, etc. Long-term alcohol abuse can eventually lead to irreparable bodily harm.
The point of medical treatment is to prevent any further damage and reverse what can be reversed. Without a solid plan for medical treatment in place, undoing the damage caused by alcohol addiction is made that much harder.
Providing Support Beyond Medical Treatment
We do not want you to think that medical treatment is all there is to addiction recovery. It's not. A good addiction support programme also includes therapies aimed at helping alcoholics understand addictive behaviour and how to address it properly. In a residential treatment setting, therapeutic support is provided through one-on-one and group counselling.
This kind of alcohol addiction support is provided to help the person in recovery avoid future episodes of drinking. Keeping in mind that alcohol affects the mind as well as the body, the temptation to drink in the weeks and months following treatment is very real for many people in recovery. They need the specialised therapies they receive during treatment to help them avoid relapse.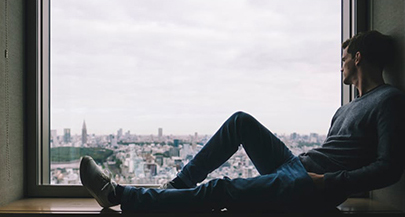 Why choose eata.org.uk?
If someone you care about is exhibiting signs of addiction – whether it's excessive marijuana use, long-term dependency on pharmaceuticals, binge drinking of alcohol or even financially damaging levels of gambling – contact us for immediate rehabilitation help.
Is There Alcohol Addiction Support for Family Members?
Alcohol addiction is a problem that does not just affect the drinker. It also affects family members and close friends. For this reason, alcohol addiction support programmes tend to offer services to family members as well. The idea is to support the entire family so as to help them heal together.
What kinds of support services are available to family members? A good place to start is family counselling. Family counselling is appropriate whether the alcoholic has agreed to get treatment or not. Family members benefit from counselling by learning how to live with the alcoholic without letting that person's behaviour negatively impact their lives.
Intervention counselling is another important support service. This kind of counselling introduces the concept of the intervention to family members. It teaches family members what intervention is, how one is conducted, and how it can help lead the alcoholic to that place where he or she is ready to seek treatment. Counsellors may even offer to help family members conduct an intervention if they are uncomfortable doing it themselves.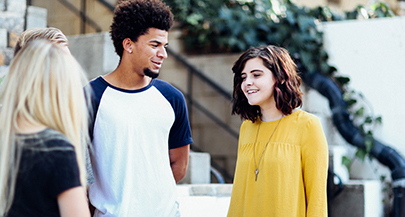 Lastly, alcohol addiction support services for family members include counselling and instruction regarding how they can help their loved one reintegrate into family life and society at the conclusion of treatment. This kind of support is critical for preventing relapse. The recovering alcoholic can, with the help of a supportive family, go on to live an alcohol-free life. But family members need to learn and understand their role in the process.
The Role of 12-Step Support Groups
Addiction recovery programmes at residential treatment centres will often use 12-step work as part of a comprehensive treatment plan. Recovering alcoholics can continue the work after treatment by joining and participating in a 12-step support group. Alcoholics Anonymous is one example of such a group.
The role of the 12-step support group is to further equip the recovering alcoholic to reclaim his or her place in society while abstaining from future drinking. This is not always the easiest thing to do, but the accountability of 12-step support groups means participating members always have others they can count on to help them in their times of need.
Please note that some 12-step support groups are religious in nature, others are completely secular, and still others combine both spiritual and secular components without necessarily focusing on one or the other. There is no right or wrong approach here. The primary goal of 12-step work is to help those in recovery take a personal and active role in maintaining abstinence in the long-term.
Does Alcohol Addiction Support Require Understanding?
At the very heart of a good alcohol addiction support programme is understanding. By this, we mean an attitude of understanding among all participants. From a medical standpoint, there is an understanding that addiction is a medical issue that goes well beyond mere behavioural choices. From a therapeutic perspective, there is an understanding of how much alcohol addicts struggle to remain abstinent, and how much they need effective strategies for doing so.
There is a certain level of understanding necessary among alcohol addicts and their families as well. Addicts who successfully complete treatment come to a place of understanding what triggers their addictive behaviours. They come to understand themselves as individuals with individual needs different from everyone else.
Where families are concerned, the concept of understanding comes into play both during treatment and after. Families of alcoholics in treatment need to come to an understanding of their own circumstances. They need to understand how addiction works and how it affects the mind and body of their loved one. Lastly, counselling helps them come to an understanding of the role they play in helping the recovering alcoholic maintain abstinence after treatment.
Why choose eata.org.uk?
If someone you care about is exhibiting signs of addiction – whether it's excessive marijuana use, long-term dependency on pharmaceuticals, binge drinking of alcohol or even financially damaging levels of gambling – contact us for immediate rehabilitation help.
Can You Help Me Find the Support I Need?
By now you should have a thorough understanding of alcohol addiction support and how necessary it is to overcome an alcohol problem. Rest assured that we can help you find the kind of support you need in your local area. Treatment and support programmes are offered by a variety of sources including the NHS, private clinics, and local charities.
We can help you find the support you need if you are willing to call us on our 24-hour helpline or reach out to us through our website. We have all the information you need about local treatment programmes and clinics at our fingertips. That means you do not have to spend days or weeks doing the research on your own.
Are you struggling with alcohol abuse? Are you concerned about a family whose drinking habits appear to be unhealthy? If you answered yes to either of these questions, we encourage you to contact EATA right away. A good alcohol addiction support programme offered by professionals is the best way to address an alcohol problem successfully. Contacting us will put you on that road.