The Benefits of Private Rehab
An addiction to drugs or alcohol can be devastating. Not only does addiction completely change a person, but can do irreparable damage to their life. From ruined relationships to financial distress, addiction is a life changing force. Getting treatment can help. Private rehab is a recovery option many people turn to when faced with an addiction. Receiving addiction support at a private centre can be beneficial to those looking to turn their lives around.
What Are the Benefits of Private Rehab?
One of the greatest benefits of going to private rehab can be found in the name itself. When a person chooses private rehab, it offers a basic level of privacy that isn't found in standard rehab centres or 12-step programmes. Those who are concerned with keeping their recovery confidential will find private rehab to be an excellent choice for their addiction recovery needs.
At a private rehab patients will also receive individualised attention that goes beyond safeguarding a person's privacy. A person who chooses private rehab will receive personal attention and support from a staff that truly cares about their each and every need. Programme sizes are usually smaller and offer a connection that isn't always be found in standard rehab centres.
For those looking for immediate treatment, private rehab can be an excellent choice. Most private rehabs will not have a waitlist, so a person can immediately get the help they need. Timing is critical when it comes to treating addiction. A person can change their mind quickly regarding their decision to get help. When an individual agrees to treatment, it is best to get them in as soon as possible. Private rehab allows for a person to get into treatment in this very critical window.
What Options for Private Rehab Are There?
Once a person makes the decision to go to private rehab, they will find there are countless treatment centres to choose from. Before they decide on which rehab to attend, they must select they type of rehab that will best fit their individual needs. Rehab options typically include inpatient and outpatient treatment centres.
Inpatient Private Rehab
When a person goes to an inpatient private rehab, they will stay at the treatment centre the length of the recovery programme. Inpatient rehab is considered the most intense type of addiction treatment, fully immersing a person in the recovery process. Patients have either a shared or private room, eat all meals, and receive all therapies and treatments at the rehab centre.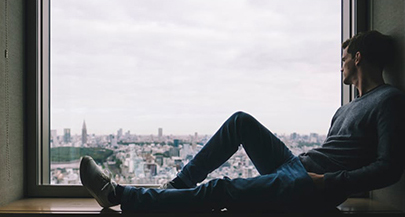 Why choose eata.org.uk?
If someone you care about is exhibiting signs of addiction – whether it's excessive marijuana use, long-term dependency on pharmaceuticals, binge drinking of alcohol or even financially damaging levels of gambling – contact us for immediate rehabilitation help.
At an inpatient private rehab centre, a person's needs are taken care of 24 hours a day. There are doctors, therapists, and staff members always available, providing support whenever patients feel they need it. Inpatient rehab also removes a person from the environment they're accustomed to using drugs or alcohol in, which can be hugely beneficial in avoiding relapse. At an inpatient private rehab, all a person needs to focus on is getting well.
Outpatient Private Rehab
Not everyone needs or desires to go away for rehab. For those looking for private treatment where they live at home or with family members, outpatient rehab is an excellent alternative. When a person goes to an outpatient private rehab, they can take care of their daily responsibilities while getting the help for addiction they need. Those with family, work, or school obligations can benefit greatly from private outpatient rehab.
A private outpatient centre often works with a person's schedule so they can get treatment at a time each day that best suits their needs. This is excellent for professionals and others who don't want others to know they're getting help for an addiction. Private rehab is designed to help those who wish to keep their addiction problems confidential.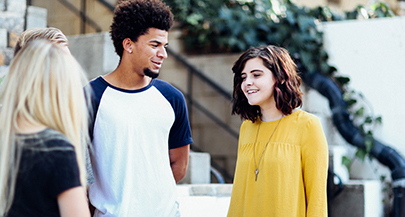 Because an outpatient rehab centre does not remove a person from their immediate environment however, the potential for relapse is more serious than for those attending an inpatient programme. It is important that people getting outpatient treatment have the support they need to overcome the temptation to use when triggers arise.
What to Expect When Going to Private Rehab?
Private rehab offers everything a person needs to overcome their addiction to drugs or alcohol. While each private centre is different, there are recovery standards common to each.
Detox
The first step of any addiction recovery programme is detox. This allows the substance to run its course in a person's system. Withdrawal symptoms can be extremely uncomfortable, both physically and psychologically. Having support through detox can help tremendously with the process. In cases of severe addiction, medical assistance is offered to ease a patient's symptoms. A medically-assisted detox will also be given in situations where withdrawal becomes life threatening. It isn't until a person has completed detox that they can receive any other treatment. Detox can last from 24 hours up to a week or longer depending on the nature of a person's addiction.
Therapy
When a person goes to private rehab, they will talk to a licensed therapist or counsellor about their addiction. The therapy a person receives allows them a better understanding of their addiction. Overcoming the problems that have led to a person's current addicted state is vital in the recovery process. Therapy helps a person work through these problems and find new ways of thinking, behaving, and reacting.
Both individual and group therapy are common when a person goes to private rehab. While individual therapy can help tremendously, group therapy can offer a connection to others that is unprecedented in helping addicts overcome addiction. Forging a bond with others who have shared a similar experience is very beneficial in the recovery process. The connections patients make in private rehab often turn into lifelong friendships.
Treatment
There are many treatments that have been designed to help people overcome an addiction to drugs or alcohol. When a person goes to private rehab, they will be offered various treatments that are most conducive to the healing process. Common treatment includes cognitive behavioural therapy (CBT), which helps people recognise the patterns and behaviours that lead to the desire to use drugs or alcohol. Fitness programmes and various stress-management and relaxation techniques are also an integral part of addiction recovery treatment. A person will also be taught various life skills and other tools that will help them maintain their sobriety once leaving rehab.
What to Expect When Rehab is Over?
When a person finishes a private rehab programme, treatment doesn't necessarily stop. Aftercare is an important aspect of addiction recovery that should not be overlooked. Most private rehab centres will offer an aftercare treatment plan. It might include continued therapy or counselling, recommendations for a person to stay at a sober living house, tools that help in the transition back to normal life, education on avoiding relapse, and attendance of 12-step programmes such as Alcoholics Anonymous (AA) or Narcotics Anonymous (NA).
How Much Does Private Rehab Cost?
Private rehab is generally more costly than standard rehab programmes. The individualised care and quality of treatment a person receives will reflect the cost of various private rehab centres. It's commonly misunderstood that all options for private rehab are extremely expensive, and therefore unaffordable. There are however, different prices of private rehab to fit a variety of different financial situations.
We are here to guide you through the different costs of private rehab. There are some insurance companies that will cover partial or full costs of going to a private rehab centre. There are also options for financing if you are unable to pay for the entire cost of rehab up front. Private rehab can range from a few hundred pounds a week, to a few thousand pounds or more. Please call us to see how we can help you find a private rehab that fits your budget.
Why choose eata.org.uk?
If someone you care about is exhibiting signs of addiction – whether it's excessive marijuana use, long-term dependency on pharmaceuticals, binge drinking of alcohol or even financially damaging levels of gambling – contact us for immediate rehabilitation help.
Finding a Private Rehab in the UK
Whether you live in the UK and are looking for private rehab options close to home, or are seeking private rehab treatment abroad, we can help you find the prefect centre to fit your needs. We are connected with a variety of different rehabs across the UK. It's our mission to see anyone seeking to overcome an addiction to get the help they need. Addiction doesn't have to continue to destroy countless lives. Please call us today to end your struggle with addiction and embrace the limitless potential of your life.