What Is the Cost of Rehab?
Anyone struggling with an addiction to drugs or alcohol can benefit from going to rehab. Addiction is different for everyone, which is why there are so many different options for people to get the help they need. Unfortunately, many people assume that the cost of rehab is too expensive and forgo looking at their options altogether. It's vital that people understand there are a variety of different price options suited to fit everyone's budget.
Rehab affects people from all different backgrounds and demographics. This means that there are people struggling with addiction from many different economic circumstances. While some people can afford treatments that run thousands of pounds per week, not everyone can afford to go to a rehab that is this expensive.
There are options that cost far less. Anyone considering addiction treatment should understand everything they can about the cost of rehab in order to make the most informed decision on treatment they can.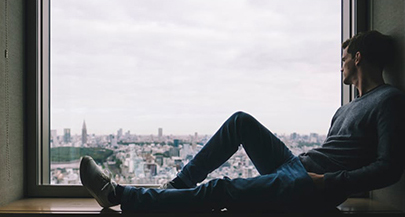 Why choose eata.org.uk?
If someone you care about is exhibiting signs of addiction – whether it's excessive marijuana use, long-term dependency on pharmaceuticals, binge drinking of alcohol or even financially damaging levels of gambling – contact us for immediate rehabilitation help.
Understanding the Cost of Rehab
The cost of rehab is determined on the type of treatment a person receives. When looking at the price of different rehab centres, the following determines the cost of treatment:
Type of Rehab-Inpatient rehab (where a person stays at the treatment centre) is typically more expensive than outpatient rehab (where a person stays at home and receives treatment at scheduled appointment times). Inpatient treatment is more expensive because it provides lodging, meals, and amenities for patients
Location of Rehab-A rehab located in a beautiful location will be more expensive than a rehab that is in the city or a local community. Rehab centres at the beach or in the mountains or countryside are costlier than those in other locations
Types of Treatment Offered-Different rehab centres will offer different treatment modalities. A rehab centre with comprehensive treatment that includes

detox

,

counselling

or therapy, various treatment options, and an aftercare treatment plan typically costs more.
Length of Treatment Programme-Most treatment plans are for 30,60, or 90-days. The price a person pays for rehab will be determined by the length of the programme that best fits their needs.
Amenities-The amenities a person receives at rehab come at a cost. Those who desire a rehab with amenities such as massage, acupuncture, swimming, large bedrooms, and specific meal plans are more expensive. Private, luxury rehabs are more expensive because of the extras they provide.
What Is Included in the Cost of Rehab?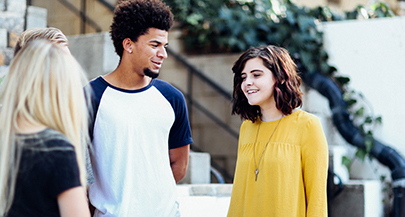 Knowing exactly what you're paying for when enrolling in a rehab programme is helpful when deciding on a treatment centre. The following are all examples of where the money you spend on an inpatient rehab programme goes.
Room and Board
Inpatient programmes are designed for patients to stay at the centre the entire length of their treatment programme. All housing expenses (including a shared or private room and bath) are included in the cost of rehab. The more luxurious a person desires the housing they stay at to be, the higher the cost of rehab will be.
Meals
An inpatient rehab centre will provide all meals for patients while they are in the treatment programme. Part of the cost of rehab goes toward the meals a person receives while they are there. The rehab centres we work with do their best to offer nutritionally-based meals that are designed to help with recovery. Nutrition is an important aspect of treatment. Typically, more expensive inpatient rehab centres will offer higher quality meals dependent upon the cost and philosophy of the centre itself.
Rehab Staff
The staff of rehab is what makes getting help for addiction possible. From therapists and counsellors to the doctors and nurses there to meet all your needs, the people offering the treatment you receive must be paid. This also goes for the staff that keeps the rehab in operation. This includes intake staff, receptionists, maintenance workers, cooks, housekeepers, and more. Part of the cost of rehab is to pay for staff members that make going to rehab possible.
Equipment or Various Treatment Needs
There is a cost to pay for some of the equipment used while a person gets treatment. Whether medication or equipment used in detox, or various equipment that is used as part of a person's treatment plan, there are costs for what is used to help a person through the recovery process. A portion of the cost of rehab will go to the equipment and treatment provided.
Rehab Costs Less than Addiction
Anyone who is struggling with addiction can tend to forget just how expensive it is to feed their habit. Drug and alcohol abuse can cost a person thousands of dollars a year, even without them realising it's happening. Not only is an addiction expensive, but can ultimately cost a person their job and ruin their financial situation. Many people have lost everything they have to addiction. The cost of rehab compared to the cost of addiction pales in comparison when you take a step back and look at the bigger picture.
Will My Insurance Pay for Rehab?
There are a variety of insurance companies that will pay for a partial or full cost of a person's addiction treatment. We are here to help walk you through the steps of talking to your insurance company to determine whether or not they will cover you or a loved one's stay at rehab.
Are There Financing Options Available?
Not everyone has health insurance that will pay for rehab services. For those without insurance (or whose insurance company doesn't cover addiction treatment), many rehab centres offer financing plans. It is important to get the help you need, which many rehabs understand. There are programmes that offer financing options. We can connect you with these rehab centres if this is something that would best fit your needs.
What are Free Options for Rehab?
For those who cannot afford any kind of treatment at all, there are some free options available through the NHS. While these services are free, there are typically long waiting lists. If you are struggling with an addiction, but cannot afford the cost of rehab, please contact us immediately. We can discuss the various options available to get the help you need. No one deserves to forgo treatment because they can't afford it.
Why choose eata.org.uk?
If someone you care about is exhibiting signs of addiction – whether it's excessive marijuana use, long-term dependency on pharmaceuticals, binge drinking of alcohol or even financially damaging levels of gambling – contact us for immediate rehabilitation help.
Do You Have Questions About the Cost of Rehab in the UK?
We understand that navigating through the cost of rehab options can be extremely overwhelming. This is why we're here to help you find a rehab centre that fits your personal budget and financial situation. Anyone who thinks rehab is too expensive will be pleasantly surprised to find that there are some very affordable options for rehab. Getting quality addiction treatment can cost much less than many people realise.
Please call us at 0808 278 9885 to be connected with one of our addiction specialists who will happily answer any questions you have regarding the cost of rehab. We're here to make sure you find the perfect addiction treatment to fit your needs…at a price that fits your budget. We're here to explain all the costs involved in treatment and help you understand everything possible about the cost of rehab so you can be well-informed when making a final decision.