Alcohol Addiction Treatment in the UK
Alcohol addiction is one of the most common addictions known. Alcoholism affects some 140 million people worldwide, and over one million people suffer in the UK alone. The need for effective alcohol addiction treatment has never been greater. Because alcohol addiction is such a common occurrence, there are a variety of different treatment options available.
What Is Alcohol Addiction Treatment?
Quitting an addiction to alcohol alone can be impossible. Because addiction is such a complex problem, it needs to be addressed in a variety of different ways. In order to successfully overcome addiction, help is often necessary.
Alcohol addiction treatment offers the help a person suffering from addiction needs. It combines therapy and various treatments designed to help people overcome addiction, as well as the tools to help them sustain their sobriety.
Who Offers Alcohol Addiction Treatment?
There are numerous facilities and organisations that offer alcohol addiction treatment throughout the UK. From inpatient and outpatient treatment centres to hospitals and private clinics, there are countless options for getting the help you or a loved one needs.
We're here to offer you free information regarding different options for rehab centres and clinics throughout Essex and England. Our compassionate counsellors are available 24 hours a day, 7 days a week to walk you through all your alcohol addiction treatment options.
What Are the Options for Alcohol Addiction Treatment?
The most common types of treatment options for alcohol addiction are inpatient or outpatient rehab. There are also several private treatment options available. Everyone responds to addiction treatment differently. Choosing what type of treatment to receive will be dependent upon your own unique needs.
Inpatient Treatment
Inpatient alcohol addiction treatment involves the patient staying at the rehab facility the length of the treatment programme. In an inpatient setting a person will sleep, eat, and receive all treatments for their addiction while staying at the centre. Inpatient alcohol addiction treatment removes a person from their immediate environment and gives them the opportunity to focus solely on the recovery process.
Inpatient addiction treatment is commonly considered an intensive way to overcome addiction. This is because the focus is on addiction recovery all day, every day the person is at the facility. Patients are carefully monitored and help is available 24 hours a day.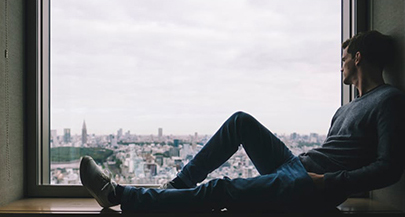 Why choose eata.org.uk?
If someone you care about is exhibiting signs of addiction – whether it's excessive marijuana use, long-term dependency on pharmaceuticals, binge drinking of alcohol or even financially damaging levels of gambling – contact us for immediate rehabilitation help.
Outpatient Treatment
When receiving outpatient alcohol addiction treatment, a person will stay at home while receiving the help they need. This less-intensive option of rehab involves the individual going to various meetings and appointments throughout each week they are involved in treatment.
Outpatient treatment is an excellent option for people who have responsibilities to take care of, but still want to get help for their alcohol addiction. Because outpatient treatment does not remove a person from the environment they are accustom to drinking in however, it is important they remain strong in their commitment to rehab. When surrounded by the same surroundings that trigger the urge to drink, relapse can happen easily.
Private Treatment
Private alcohol addiction treatment is another option people have when choosing to get help for their drinking problem. Private treatment offers a person the option of choosing various amenities they believe will be conducive to their addiction recovery. Luxury rehab centres with every comfort and convenience you can imagine are common when receiving private treatment.
How Long Does Treatment Last?
Treatment for alcohol addiction typically lasts 28-90 days. People respond to treatment differently and some people will need to go longer than others. Typically, there will be a range of treatment lengths offered at the treatment clinic. 30, 60, and 90 day options are most often available, with extended treatment programmes for those who need long-term recovery.
What Does Alcohol Addiction Treatment Consist Of?
When getting treatment for an alcohol addiction, a person will first go through the detox process where all remaining alcohol leaves a person's system. Medical supervision is important during the detox period, as some of the symptoms associated with acute alcohol withdrawal can be life threatening. Detox helps a person through the often very difficult withdrawal process so they may receive the other aspects that make alcohol addiction treatment so effective.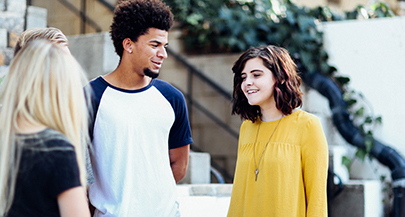 After detox, a person will attend therapy and talk to a licensed therapist or addiction counsellor regarding the nature of their addiction. Therapy is extremely beneficial as part of treatment because it allows a person a better understanding of their addiction, as well as various ways to help them overcome it. Individual and group therapy are both often integrated into a treatment programme.
Aside from regular therapy sessions, a person will also receive various treatments that are designed to help a person effectively recover from their addiction to alcohol. When receiving treatment for addiction, a person will learn new coping strategies and ways to handle stress, better understand the mechanisms of their addictive behaviour, and receive the tools that will help them integrate back into society and avoid relapse.
What to Expect After Alcohol Addiction Treatment?
Treatment for alcohol addiction doesn't end when a person is finished at rehab. Aftercare is a very important component of the treatment process that should not be overlooked. Transitioning back to the real world after alcohol addiction treatment can be difficult. Aftercare consists of various ongoing treatments and therapy that help with this transition.
Most treatment clinics will offer a detailed aftercare strategy. This will usually include ongoing therapy and group counselling, various treatments such as attending 12-step programmes, and other tools that help a person avoid relapse and sustain sobriety. For those who feel they need more supervision after alcohol addiction treatment, they may decide to stay at a sober living house while they transition back into society.
How Much Does Alcohol Addiction Treatment Cost?
The cost of alcohol addiction treatment will vary depending on the type of treatment a person receives. Many people assume that rehab is unaffordable, but there is help available to fit anyone's budget. The most expensive treatment for alcohol addiction is most often at private rehab facilities. While luxury treatment can cost thousands of pounds per week, there are inpatient options that run as little as 500 pounds per week.
Our professional staff is here to guide you through all the different prices for various alcohol addiction treatment options. Outpatient treatment tends to cost less than inpatient treatment, and there are some free options available through the NHS for those who can't afford to pay for the help they need. We're here to help you find a quality rehab at a price you can afford.
Why choose eata.org.uk?
If someone you care about is exhibiting signs of addiction – whether it's excessive marijuana use, long-term dependency on pharmaceuticals, binge drinking of alcohol or even financially damaging levels of gambling – contact us for immediate rehabilitation help.
Finding Alcohol Addiction Treatment in the UK
Anyone suffering from an addiction to alcohol ought to know all the options available when it comes to getting help. We're here not only to help you find the best treatment for alcohol addiction, but to answer any questions you might have. We understand how difficult an alcohol addiction can be and are here to help through the entire process.
From questions about addiction itself to finding an alcohol addiction treatment centre to fit your individual needs, please call us now for a confidential conversation and all the free advice you might need. Our highly-trained staff of addiction specialists are here to help you regain the freedom you deserve.