Getting Drug Addiction Support in the UK
A drug addiction isn't something to ignore. After a person has been struggling with drug abuse for a while, it won't be easy to disregard the damage it has done to a person's life. Drug addiction can do irreversible damage if left untreated. Anyone who is struggling with an addiction should be aware there is support available. Drug addiction support is available for anyone seeking to overcome their addiction.
No one should be left on their own when dealing with a drug addiction. There are countless resources available for those seeking help. Asking for support when facing an addiction can be very difficult. Nothing however, is more difficult than letting a drug addiction continue to ruin your life. There is help available and getting the support you need can positively turn your life around.
What Are the Benefits of Drug Addiction Support?
Overcoming addiction isn't easy. If it were, there wouldn't be the frightening number of people facing addiction every single day. There are over 2 million people who use illicit drugs in the UK alone. Perhaps if people realised there is support available, statistics such as these wouldn't be so staggering.
Anyone who is struggling with a drug problem can benefit from getting addiction support. A person doesn't have to hit rock bottom to start looking for a way out. Even people with mild cases of abuse can benefit from getting drug addiction support. Drug addiction can go from bad to worse very quickly. When a person gets the support they need however, they don't have to continue down the dark path many drug addicts face.
Getting drug addiction support can help a person put their life back together. It might seem impossible to change from where you're at right now. There are countless people who have suffered from drug addictions however, who have overcome them and gone on to live happy and successful lives. This was possible because they sought out support when they needed it most.
Is There Drug Addiction Support for Families?
Drug addiction doesn't just affect the person using drugs. Family members and close friends of addicts are equally affected by addiction in their own way. It can be devastating watching someone you love struggle with a drug addiction.
Dealing with a loved one's drug addiction is like riding an emotional rollercoaster. You may be angry one moment and in tears the next. Worrying about your loved one can be very stressful and extremely terrifying. Many families are torn apart by a loved one's drug use. It's important to get support before family relationships are ruined forever.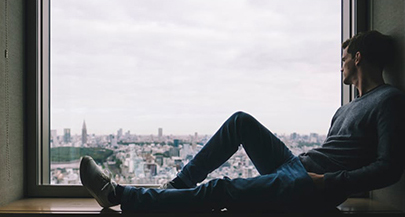 Why choose eata.org.uk?
If someone you care about is exhibiting signs of addiction – whether it's excessive marijuana use, long-term dependency on pharmaceuticals, binge drinking of alcohol or even financially damaging levels of gambling – contact us for immediate rehabilitation help.
If you are dealing with an addicted loved one, it's vital you realise drug addiction support isn't only available to the addict. There are countless support options for family members seeking to help a loved one out of their misery. From therapy and counselling options to support with drug awareness education and information on how to stage an intervention, drug addiction support for family members and friends can be lifesaving when dealing with a loved one's addiction.
What Are the Different Drug Addiction Support Options?
For those seeking drug addiction support, they will find a variety of options to choose from. From free support services such as Alcoholics Anonymous (AA) and Narcotics Anonymous (NA) to luxury private drug addiction rehab facilities, there are countless options for getting support for a drug addiction.
12-Step Programmes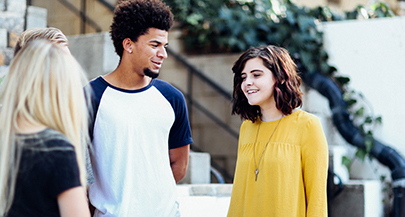 For someone looking for free support to help with their drug addiction, there are free 12-step meetings throughout the UK. Both AA and NA have helped support thousands of people while they overcome an addiction to drugs. 12-step programmes are often used in conjunction with various rehab programmes.
Counselling/Therapy
For those seeking a bit more support than what 12-step programmes can provide, counselling or therapy can offer what a person needs. For some people, talking to a professional about their drug problem is all the support they need. Without getting additional treatment, they might be able to overcome their addiction for good.
Outpatient Rehab
Outpatient rehab offers a more structured support system to those who need it most. In an outpatient rehab setting, a person will receive drug addiction support though various therapy and treatments designed with addiction recovery in mind. All treatments will take place at regularly scheduled appointment times in a rehab centre close to where a person lives. For those with family, work, or school responsibilities that want drug addiction support in the form of structured treatment, outpatient rehab can be an excellent option.
Inpatient Rehab
Some people need more support than others when overcoming an addiction to drugs. Drug addiction affects people differently. One of the most beneficial means of treatment is inpatient rehab. Also known as residential rehab, inpatient rehab is considered the most intensive type of treatment available for drug addiction. A person stays at the rehab centre for the duration of their treatment programme. All treatments and therapies take place under one roof with supervision and help available 24 hours a day.
Drug Addiction Support Helplines Will Help You
One of the most confidential means of receiving drug addiction support is by calling an addiction helpline. Calls to addiction helplines are free and can be of tremendous support to anyone looking to talk about their addiction or receive any information about treatment options.
Drug addiction support helplines are run by professional addiction counsellors who have the wellbeing in mind of each person that calls. They are trained to handle several different situations, and can offer a variety of support services. The person calling doesn't even have to want to get help. They might just need someone to talk to in the moment about the way their addiction is making them feel.
Whatever kind of support you're seeking, a drug addiction support helpline can be an excellent lifeline to keep in mind. Not only is if free to call, but operators are standing by 24 hours a day, 7 days a week to help with the support you need.
Why choose eata.org.uk?
If someone you care about is exhibiting signs of addiction – whether it's excessive marijuana use, long-term dependency on pharmaceuticals, binge drinking of alcohol or even financially damaging levels of gambling – contact us for immediate rehabilitation help.
We Will Get You Drug Addiction Support in the UK
We are dedicated to helping people overcome drug addiction. We believe that with the right support and proper treatment, that anyone can overcome their addiction. No one deserves to be tied to the chains of addiction for another day. There are support services available, and we're here to make sure you know about each and every one of them.
Whether you are struggling with an addiction, or you care about someone with a drug problem, there is ample support available to you whenever you need it. We're not only here to listen, but can offer advice on what might be the best course of action for you to take. We want to see you get the help you need. Please call us at 0808 278 9885 for all your drug addiction support needs.
We are here to help you research different treatment options, offer advice and assistance, and help you find a treatment plan to best fit your personal needs. If you don't decide on treatment, we can help you explore other options for addiction recovery. No one should have to deal with an addiction alone. We're here with the drug addiction support you deserve. It's time you took your life back. We can help you get there.