Do You Need Addiction Treatment?
Anyone who has struggled with a drug addiction (or watched a friend or family member contend with drug abuse) knows just how devastating it can be. Where drug addiction is concerned, it isn't a matter of if it will destroy a person's life…it is a matter of when. And while some people who want to turn their life around have success quitting drugs on their own, most people who struggle with an addiction will need to receive some type of drug addiction treatment.
How Does Drug Addiction Treatment Help?
Drug addiction is a multifaceted condition that most often requires professional help to overcome. Because the nature of addiction is so complex, it needs to be addressed on various levels if a person wishes to successfully overcome it for good. Getting professional drug addiction treatment offers the comprehensive approach necessary for people to find and sustain lasting sobriety.
Who Can Benefit from Drug Addiction Treatment?
Anyone struggling with substance abuse problems can benefit from treatment. A person doesn't need to wait until they have hit rock bottom in order to seek the help they need. Anyone, regardless of the severity of their drug problem, can profit from getting professional help. There are countless options when it comes to drug addiction treatment, all designed to meet a number of different needs.
What to Expect When Getting Treatment?
While different treatment centres will offer various treatment options depending on their own standards and philosophy, there are basics when it comes to receiving comprehensive drug addiction treatment. Following is what to expect when receiving treatment for a drug addiction.
Detox
All cases of addiction treatment must first begin with a drug detox. Detox is the very first step of treatment and involves getting all remaining drugs out of a person's system. Drug withdrawal can be mild or severe depending upon the nature of an individual's addiction. Detox typically lasts 24-72 hours, but can take up to a week or longer depending on the particular circumstances of the addiction. In critical cases of addiction, a medically-assisted detox may be ordered to help stabilise the patient during this often-difficult time.
Therapy
Talking to a professional counsellor or therapist is an integral part of drug addiction treatment. Regular therapy sessions should be expected when getting treatment, as they help a person better understand their addiction. Therapy can help a person understand the reasons why they've reached the current addicted state, and help them work through these problems.
Therapy also offers different approaches to handling stress and other triggers that lead to the compulsion to use drugs. When a person can recognise why they react a certain way, they can begin to utilise different reaction strategies. Therapy offers not only an understanding of the addiction itself, but various ways to overcome the need to use drugs when hit with urge to do so.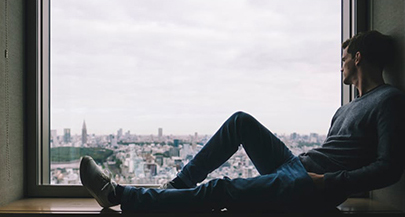 Why choose eata.org.uk?
If someone you care about is exhibiting signs of addiction – whether it's excessive marijuana use, long-term dependency on pharmaceuticals, binge drinking of alcohol or even financially damaging levels of gambling – contact us for immediate rehabilitation help.
Treatments
Aside from therapy, there are various treatment modalities that have been designed with addiction recovery in mind. When a person receives help for their drug addiction, they will be immersed in different treatments most conducive to their healing. Treatment might involve classes that educate about drug abuse, different tools to handle stress and uncomfortable situations, various ways to repair broken relationships, and tools to integrate back into the world without the need to use drugs. Fitness programmes and various relaxation techniques are also common when receiving drug addiction treatment.
What are Different Drug Addiction Treatment Options?
Because there are so many different types of people who struggle with addiction, there are a variety of different treatment options to choose from. The most common types of treatment are outpatient and residential rehab. Distinguishing what option works best for your individual needs will make it easier making a final decision on the type of treatment you wish to receive.
Inpatient Treatment
Inpatient treatment for drug addiction involves a person staying at a treatment centre the length of the time they receive help. Most inpatient programmes run 28 days and offer everything a person needs while getting help. They eat, sleep, and receive all therapy and treatment at the centre, where they are monitored 24 hours a day, 7 days a week. Inpatient treatment is considered the most intensive type of addiction treatment available.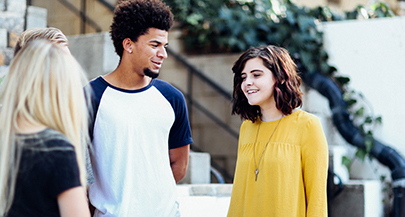 One of the biggest draws to inpatient drug addiction treatment is the ability it has to remove a person from their immediate surroundings. Because overcoming drugs is one of the most difficult things a person will ever face in their lifetime, being removed from the environment they are accustomed to using in is key. Rather than worrying about relapse, all a person needs to think about is getting well.
Outpatient Treatment
Outpatient drug treatment is when a person stays at home and attends various therapy and treatment appointments throughout each week. Outpatient treatment is a great option for those who have other responsibilities to take care of, but still want to get help for their addition. People with family, work, or school obligations can greatly benefit from receiving outpatient help.
Because outpatient treatment has the patient remain in the environment they are accustomed to using drugs in, it is vital that they are dedicated to their recovery. Triggers are a natural part of addiction recovery and will undoubtedly arise when receiving treatment. For this reason, outpatient treatment is best advised for people with addictions that are less severe.
Aftercare and Ongoing Support
One very important aspect of drug addiction treatment is attending aftercare when finished with treatment. Aftercare offers various ongoing treatments and therapies that can greatly benefit an individual adjusting to addiction recovery. Aftercare might include ongoing individual and private counselling, different activities to help a person stay sober, and various tools to assist in adjusting to their new life.
Day Therapies
For those who cannot attend an inpatient or outpatient programme, there are various day therapies and treatments that will help in overcoming an addiction to drugs. Day therapies can also be used by people who have completed treatment, but feel they need extra or ongoing support in the recovery process. Common types of day therapies include one-on-one counselling, group counselling, and 12-step programmes such as Alcoholics Anonymous (AA) or Narcotics Anonymous (NA).
How Long Does Drug Addiction Treatment Take?
Most drug addiction treatment programmes last between 28 and 90 days. The average length for people to benefit from treatment is about a month. There are longer treatment options available, as well as extended treatment for those who need help longer than 3-4 months.
The length a person takes to recover from their addiction is dependent upon their own person situation. Some people respond very well to addiction treatment, while others need a longer adjustment period. When it comes to overcoming addiction for good, attitude is everything. How you view and respond to your treatment will have a lot to do with how long it takes you to overcome your addiction.
How Much Does Treatment Cost?
The cost of drug addiction treatment is as varied as treatment itself. While many people have the idea that rehab is too expensive (and therefore forgo looking for treatment), there are costs to fit everyone's budget. We're here to answer any questions you have about addiction treatment. Not only do many insurance carriers help with the cost of treatment, but there are some free services available through the NHS. We're here to discuss all the different options you have to pay for the treatment you deserve.
Why choose eata.org.uk?
If someone you care about is exhibiting signs of addiction – whether it's excessive marijuana use, long-term dependency on pharmaceuticals, binge drinking of alcohol or even financially damaging levels of gambling – contact us for immediate rehabilitation help.
Finding the Best Drug Addiction Treatment in the UK
We understand how difficult it can be to find the best drug addiction treatment to fit your needs. Dealing with an addiction is never easy, which is why we're here to make the process easier. Please call us at 0808 278 9885 to see how we can help you find a treatment that resonates with you and your personal needs. No one deserves to spend another day addicted to drugs. We're here to find you help and get you in immediately so you can begin to embrace life and look forward to a drug-free future.