Finding the Ideal Drug Detox Centre
Drug addiction is devastating to addicts and families alike. Many people seeking to overcome addiction will go to a drug detox centre before they start a treatment programme. Detox is the first step in addiction recovery and accompanies an array of physical and psychological withdrawal symptoms. For those with addictions or dependency issues with drugs, going to a professional drug detox centre can help ease the uncomfortable withdrawal symptoms.
How Does a Drug Detox Centre Help?
Anyone with a drug addiction who has tried to quit using, knows just how difficult it can be. Many addicts assume they can quit using by themselves, but after so many unsuccessful attempts realise that quitting addiction alone can be next to impossible. Withdrawal is often a very trying process and the cravings and uncomfortable symptoms associated with it can quickly lead to relapse.
A drug detox centre helps by supporting a person through the process to decrease the risk of relapse and support any emergency medical needs that may arise. Going to a drug detox centre also assists for a smooth transition to ongoing addiction treatment.
What to Expect When Going to a Drug Detox Centre?
As impossible as it may seem from where you are at right now, it is possible to overcome an addiction to drugs. With the proper professional treatment, a person has the capability to overcome their addiction for good and live a fulfilling life.
Getting help for an addiction can be terrifying. Knowing what to expect when going to a drug detox centre can help ease the anxiety a person feels before getting the help they need.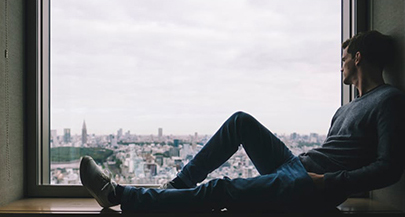 Why choose eata.org.uk?
If someone you care about is exhibiting signs of addiction – whether it's excessive marijuana use, long-term dependency on pharmaceuticals, binge drinking of alcohol or even financially damaging levels of gambling – contact us for immediate rehabilitation help.
Intake
Drug detox centre staff will need to know the basics of each patient's individual addiction. Before going through the detox process, a professional counsellor or therapist will talk with a person about the nature of their addiction. How much, how long, and how often a person uses will be taken into careful consideration when detox centre staff puts together a person's treatment plan.
It isn't uncommon to be nervous, anxious, irritated, and even angry during intake. Many people end up rationalising to themselves why they don't need detox or treatment during this time. These feelings are normal and will begin to subside when detox begins.
Medical Evaluation Prior to Detox
Drug addiction is extremely hard on a person's body. Before they can go through detox, a medical examination will be performed to ensure their safety. Any health concerns, nutritional deficiencies, or other medical issues will be evaluated at this time. Detox centre staff members will take this time to talk to patients about the most effectual methods of treating their individual withdrawal symptoms. Cravings can become extremely overwhelming and must be taken into consideration before the withdrawal process begins.
Supervised Detox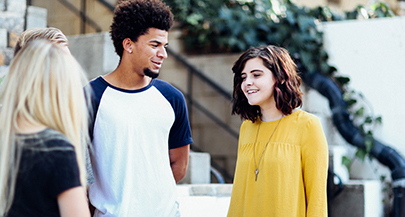 During the drug detox process, patients will be closely monitored to ensure their safety while going through withdrawal. Heart rate and respiration are watched closely as a person begins to come off the drugs that have held them captive in an addicted state. When a person goes to a drug detox centre, there is support available 24 hours a day while they experience this difficult process.
Medically-Assisted Detox
For those suffering from moderate to severe cases of drug addiction, a medically-assisted detox may be recommended. Also known as a medically-supervised detox, getting medical assistance during detox is critical for those experiencing addictions to substances such as benzodiazepines and opiates.
Medically-assisted detox is performed under the strict supervision of a licensed physician, and patients are carefully monitored the entire time. The medications offered during a medically-assisted detox are designed to make the process easier and ensure the safety of the patient.
When receiving medical assistance at a drug detox centre, patients may also be given further supplements and nutrients to repair the damage that has been done to the body and mind after excessive drug abuse. Fluids may be given intravenously to combat dehydration. Non-addictive pain relievers are also common to receive during detox to help with minor aches and discomfort in the body.
The Many Outpatient Drug Detox Centre Options
At an outpatient detox centre, patients go through the detox process during the day and return home each night. This is the best option for patients who have less severe cases of addiction will not experience critical withdrawal symptoms. It also allows for patients to continue with school, work, or family responsibilities while getting the help they need. An outpatient drug detox centre is best for those with a solid support system at home who don't have any other underlying psychological or physical conditions.
Inpatient Drug Detox Centre Options
For those with more critical cases of drug addiction, going to an inpatient drug detox centre is an excellent option. An inpatient centre offers patients the support they need while they stay at the centre for the duration of the detox. 24-hour care is available for any problems that might arise during the withdrawal period. In an inpatient detox setting, patients are removed from the environment they are accustomed to using in, which can prove to be extremely beneficial in avoiding relapse.
Inpatient drug detox is the most beneficial for people with moderate to severe instances of addiction. Medical assistance and around the clock care are just a couple of the advantages of going to an inpatient drug detox centre. Inpatient detox also allows for a seamless transition to the other facets of addiction treatment a person needs.
Do I Need Additional Treatment After a Successful Detox?
It is extremely important to realise that drug detox is only the first step in addiction recovery. For a person to successfully overcome their addiction for good, various treatments and therapies are usually necessary. Detox will help an addict in the short-term, but for long-term recovery, drug addicts typically need to address their addiction for the complex problem it is.
Getting addiction treatment immediately following detox is recommended for anyone who wishes to successfully overcome a drug addiction for good. Both individual and group therapy can offer the support a person needs to successfully make it through the recovery process. There are also countless treatment options available for those who have successfully gone through detox that could benefit from additional help.
Why choose eata.org.uk?
If someone you care about is exhibiting signs of addiction – whether it's excessive marijuana use, long-term dependency on pharmaceuticals, binge drinking of alcohol or even financially damaging levels of gambling – contact us for immediate rehabilitation help.
We Can Help You Decide on a Drug Detox Centre in the UK
Making a decision about a drug detox centre is not necessarily the easiest thing to do. Before choosing a detox centre to go to, there are several questions you'll want to ask yourself to determine if it is the best fit for your individual needs. Some of these questions might include:
How much does the detox centre cost? Will my insurance cover it?
What amenities are included with the cost of detox?
How long should I expect detox to last?
Is an inpatient or outpatient drug detox centre a better option?
We are here to answer any questions you have about drug detox. From questions you might have about the detox process to the various options you have in choosing a drug detox centre, we're here 24 hours a day, 7 days week.
We believe with the right attitude and commitment to recovery, anyone attending a drug detox centre can begin the steps to overcome their addiction for good. Please call us for a completely confidential conversation on your options for a successful detox so you can start to realise the freedom from addiction you deserve.