Choosing an Alcohol Rehab Centre
Alcohol addiction is one of the most common substance abuse problems there is. Not only is alcohol legal, but drinking is encouraged in many cultures around the world. While there are many people who can drink without developing a problem, there are countless people who end up abusing alcohol. If you or someone you love is struggling with an alcohol addiction, it's important to know you're not alone. Going to an alcohol rehab centre can offer the support you need so you can overcome your addiction for good.
What Are the Benefits of Alcohol Rehab?
While some people can quit drinking on their own, there are countless ones who struggle daily with their drinking problem. Alcohol addiction is a complex problem that needs to be addressed as such. When addiction is taken for the serious problem that it is, it's easier to understand why getting help is so important.
A lot more is involved in ending the addiction than just quitting drinking. A person will need therapy and to participate in various treatments designed to help with addiction recovery. An alcohol rehab centre offers all of this and more.
Does Treatment at a Rehab Centre Last Long?
When a person has a solid support system, overcoming an addiction to alcohol is less difficult than if they were to try and quit alone. At an alcohol rehab centre, a person receives the support necessary to stay strong on the road to addiction recovery. Being immersed in an environment dedicated to helping people overcome addiction can be of tremendous benefit.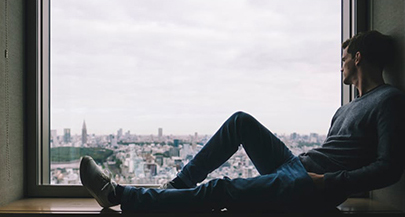 Why choose eata.org.uk?
EATA is a devoted service provider of addiction recovery services. We provide counselling, advice, and initial assessment to people who need help for themselves and their loved ones. Our clinics are CQC-regulated and regularly supervised.
What Options for Alcohol Rehab Are There?
There are several different treatment options available for alcohol addiction. While each treatment centre is different, most fall under two different categories. Residential and outpatient rehab. Before deciding on a specific alcohol rehab centre, an individual will need to choose what type of rehab will best fit their individual needs.
Residential Rehab
Residential rehab is when a person stays at the treatment centre the entire time they receive help. Also known as inpatient rehab, a residential setting is the most intensive type of rehab. A person will stay in either a shared or private room, eat all meals, and receive all treatments and therapies at the rehab centre.
One of the benefits of attending a residential alcohol rehab centre is the way it removes a person from the environment they're accustomed to drinking in. When you're surrounded by the same people and circumstances you're used to when trying to get sober, it can prove to be extremely difficult. At a residential rehab however, all a person needs to focus on is getting well. Without the distractions of day-to-day life, recovery can be a much easier process.
Outpatient Rehab
Not everyone can take time out of their life to go to rehab. For those with responsibilities, outpatient rehab is an excellent option for addiction recovery. When a person goes to an outpatient alcohol rehab centre, all treatments and therapies are offered at regularly scheduled appointments throughout the week. This way a person can take care of their family, work, or school responsibilities and get help for their problem with alcohol.
Because during outpatient rehab the person stays in their normal environment, relapse is something that must be taken very seriously. The cravings a person will experience when quitting an addiction to alcohol can become overwhelming. Outpatient rehab is best suited for people with mild addictions. It can also be a good option for someone who feels they need additional support after completing a residential rehab programme.
Does Treatment at a Rehab Centre Last Long?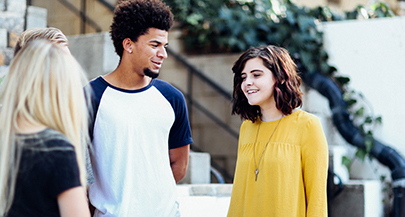 Everyone responds to addiction treatment differently. Because of this, there are various options a person has when choosing to attend an alcohol rehab centre. There are typically 30, 60, and 90-day programme options. There are also extended options available in some rehab centres that can run up to a year or longer.
What to Expect When Going to Alcohol Rehab?
While each rehab centre is different, there are basics a person can expect when getting help. Following are different aspects of what a person can anticipate when getting help for their addiction at an alcohol rehab centre.
Detox
Detox is the first step of recovery. This is the process of withdrawing from alcohol. Symptoms of alcohol detox can include nausea, vomiting, headache, chills, tremors, anxiety, depression, and delirium. Severe withdrawal from alcohol can induce hallucinations and seizures. In serious cases of alcohol addiction, withdrawal can be fatal. In such instances, a medically-assisted detox will be performed. Detox from alcohol can last from 24 hours up to a week or longer depending on the severity of a person's addiction.
Therapy
Professional counselling or therapy is an integral part of going to an alcohol rehab centre. The therapy a person receives not only gives a person the solid support they need, but can lead to great understanding about their current addicted state. Therapy can also help a person work through whatever is driving the urge they feel to continue drinking.
When a person goes to a rehab centre, both individual and group therapy are typically offered as part of the treatment plan. Both have shown to be excellent for helping an addict through the recovery process. Group therapy allows a person to connect with others who have shared a similar experience, which can be very helpful in the healing process.
Treatment
There are countless treatment options that are known to be especially beneficial for overcoming alcohol addiction. The treatment a person receives when going to an alcohol rehab centre will be based upon their individual needs. The combination of various treatments has showed to be excellent in helping a person successfully recover from an addiction to alcohol.
Common treatments for alcohol addiction includes cognitive behavioural therapy (CBT), which helps a person identify and change negative patterns of thought and behaviour. Other treatments will help with stress management and learning various relaxation techniques. The treatment a person gets when going to rehab will also help them learn various ways to avoid relapse and sustain sobriety for good.
Aftercare
Aftercare is an integral part of addiction recovery that should not be underestimated. When a person goes to a quality alcohol rehab centre, they will leave with a solid aftercare strategy in place. Aftercare might consist of continued therapy or counselling, a 12-step programme such as Alcoholics Anonymous (AA), holistic treatments such as acupuncture and yoga, and anything else that is helpful in making sure they maintain sobriety.
Relapse is an unfortunate reality that affects people who have gone to rehab. It's vital that a person has all the tools they need to avoid relapse when the temptation to use alcohol arises. Overcoming an addiction is hard enough. Aftercare is designed to help a person stay sober after rehab is over.
How Much Does Alcohol Rehab Cost?
There is a common misconception that going to alcohol rehab is too expensive. This false belief is something that keeps countless people from getting the help they need. Rehab isn't as expensive as many people have been led to believe. There are rehab centre options to fit everyone's budget. No one should go without getting help because they think they can't afford it.
There are basic residential alcohol rehab centre options that cost as little as a few hundred pounds a week. Someone looking for a private, luxury rehab can expect to pay thousands of pounds a week. There are also options to fit every budget in between. Some insurance companies will even cover the cost of residential rehab. We can walk you through the various price options you have for alcohol rehab in the UK. Anyone addicted to alcohol deserves a chance at freedom at a price they can afford. We're here to find you a quality rehab that fits your budget.
Why choose eata.org.uk?
FREE Advice including NHS & Private Options
Direct Access To Treatment Counsellors
Bespoke Treatment Options For All Addictions
No.1 In The UK & Featured in National Media
Access to Hundreds of Drug & Alcohol Rehab Centres
We Will Help You Find Alcohol Rehab
There are countless options in the UK for people who want to get help for an alcohol addiction. It's our mission to help as many people struggling with addiction as we can. Please call us to discuss the many options you have, so you can get the help you deserve. Not only can we help find an alcohol rehab centre to fit your needs, but are here to answer any questions you have regarding the recovery process. We want to see you succeed with your sobriety. Please call us; we are here for you 24 hours a day, 7 days a week.