Luxury Alcohol Rehab Options in the UK
Admitting to an alcohol addiction is one of the most difficult things a person will have to do in their lifetime. Overcoming the addiction can be even harder. Getting help for an alcohol addiction however, can be one of the best things a person struggling with alcoholism can do. For those who prefer the finer things in life, a luxury alcohol rehab can be exactly what they need to overcome their addiction for good.
Why Choose a Luxury Alcohol Rehab?
Luxury alcohol rehab goes above and beyond any standard rehab centre. Luxury rehab centres offer amenities not found in regular rehab programmes, while giving patients the best treatments available for overcoming alcohol addiction. The quality of treatment a person receives when going to luxury rehab is unsurpassed. For those who are accustomed to a certain lifestyle, luxury rehab offers the help they need in an environment suited for their needs.
The personalised attention a person receives when they go to a luxury alcohol rehab provides what many people need to ensure a successful recovery. Staff members at a luxury rehab will make patients feel as comfortable as possible throughout their entire stay, and cater to their needs 24 hours a day. Patients can be assured they will receive the finest treatment possible when they choose luxury rehab.
Because everyone experiences addiction differently, they will need to be treated in the best possible way to suit their individual needs. When a person goes to a luxury alcohol rehab, they will receive an individualised treatment plan that is tailored specifically to their addiction. A luxury rehab will cater to a person's specific needs, offering them the treatments and therapies that are most conducive to their personal healing process.
What Amenities Are Offered at a Luxury Rehab Centre?
Most luxury rehab centres are similar to luxury resort. A luxury alcohol rehab offers amenities that won't be found in any standard alcohol recovery programme. A luxury rehab operates with the highest level of customer satisfaction in mind, offering a comfort during recovery that is incomparable to other rehab centres.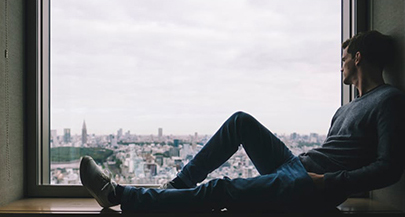 Why choose eata.org.uk?
If someone you care about is exhibiting signs of addiction – whether it's excessive marijuana use, long-term dependency on pharmaceuticals, binge drinking of alcohol or even financially damaging levels of gambling – contact us for immediate rehabilitation help.
Each luxury rehab centre is different. Some common amenities amongst such luxury facilities include:
Music and sound

therapy

Art therapy
Aromatherapy
Yoga
Massage
Acupuncture
Meditation
Swimming
Golf
Personal Trainers
Fitness Programmes
Specialised diets and nutrition plans
There are various options for luxury alcohol rehab found throughout the UK, each with their own unique amenities. Luxury rehab caters specifically to those looking for the finest in recovery options. If there are specific amenities you are looking for in a luxury alcohol rehab setting, we can help you find the best luxury rehab to suit your needs.
What to Expect When Going to a Luxury Alcohol Rehab
From the moment a person walks in the door at a luxury rehab centre, they will be treated at the highest level of customer service found in the recovery industry. While each luxury centre is designed differently, there are standards that each will follow.
Intake at the Luxury Rehab
During intake, a person will meet with rehab staff members for the first time. They will discuss various aspects of their alcohol use including how often, how much, and for how long they've been drinking. Other questions will be asked that help staff members better understand each patient as well. This interview-type process helps rehab staff put together a treatment plan that will best fit the needs of their patients. Once intake is completed, a patient will be given a tour of the facilities, shown their room, and they will prepare for detox.
Detoxification with Professionals
Detox is the first step of alcohol addiction recovery. This period of physical and psychological withdrawal typically begins 8-10 hours after a person has had their last drink.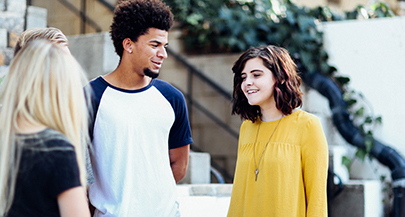 Detox can last from 24-72 hours or longer depending on the severity of a person's addiction to alcohol. In critical cases of alcoholism, abrupt withdrawal from alcohol can be life-threatening. In such instances, a medically-assisted detox will take place to ensure the comfort and safety of the patient. After a person has completed detox, they are given time to rest before beginning their daily treatment schedule.
Custom Therapy Programme
The therapy a person receives at a luxury alcohol rehab is considered some of the best in addiction recovery. The therapists and counsellors that assist patients at luxury rehab centres are quite often the best in their field. Therapy is designed to help a person better understand their alcohol abuse, including the reasons that have led to their current addicted state.
Therapy at luxury rehab often goes beyond the standard therapy a person will receive when going to a regular rehab centre. Not only will patients have the opportunity to talk to some of the most professional therapists there are, but are often offered alternative therapy options that aren't found at other centres. Some luxury alcohol rehab centres might also incorporate hypnotherapy or family therapy as part of a person's treatment plan.
Treatments According to Your Specific Needs
The various treatments a person receives at a luxury alcohol rehab are some of the best available for treating addiction. Treatment offered at a luxury rehab typically offers a more holistic approach to addiction treatment, focussing on the immediate needs of each patient as an individual.
Common treatments found at a luxury alcohol rehab might include cognitive behavioural therapy (CBT), breathing and stress reduction exercises, behavioural disorder treatment, dual-diagnosis treatment, personal training, yoga, meditation, nutritionally-based healing treatments, 12-step meetings and more.
High-Quality Comprehensive Treatment for Alcoholism
When combined with the individual therapy a person receives, the various treatments offered at a luxury rehab centre offer a comprehensive approach to addiction recovery. The more support an individual receives combined with treatments that best fit their individual needs, offers an excellent opportunity to overcome their addiction for good. Luxury alcohol rehab combines the best therapy and treatments with a personalised approach to healing. Everything a person receives at a luxury alcohol rehab is designed to help them heal from their addiction in an atmosphere that supports their lifestyle.
How Long Should You Expect to Stay?
There are various options a person can choose from when going to a luxury alcohol rehab to get the help they need. Typically, 30, 60, and 90-day treatment programmes are available. For those who need longer, some luxury rehab centres offer extended-stay options where people can receive treatment for a year or longer. Everyone responds to rehab in their own way. While 30 days is generally how long people attend a luxury rehab, some may feel more comfortable staying longer to ensure they are confident with their sobriety when leaving the rehab centre.
Why choose eata.org.uk?
If someone you care about is exhibiting signs of addiction – whether it's excessive marijuana use, long-term dependency on pharmaceuticals, binge drinking of alcohol or even financially damaging levels of gambling – contact us for immediate rehabilitation help.
Finding a Luxury Alcohol Rehab in the UK
Overcoming an alcohol addiction can be a frightening process. We understand this, which is why we're here to offer our help every step of the way. Not only can we help connect you to some of the finest luxury alcohol rehab centres across the UK, but are here to answer any questions you have. From inquiries you have on alcohol addiction itself, to information on how to stage an intervention and talk to your addicted loved ones, we're here to make the process as easy as possible for you. We're available 24 hours a day, 7 days a week to help you through the recovery process so you can overcome your addiction for good.