Finding a Private Alcohol Rehab
Struggling with an addiction to alcohol can be one of the most difficult things a person will face in their lifetime. While some people can quit their substance abuse problems on their own, getting professional help to overcome an addiction is usually necessary. Private alcohol rehab is an excellent choice for people seeking to overcome their addiction to alcohol for good.
What Are the Benefits of Private Alcohol Rehab?
When a person chooses private alcohol rehab, they are giving themselves the opportunity to receive some of the best treatment possible for alcohol addiction. Private rehab centres offer the anonymity many people desire when getting help for an addiction to alcohol, as well as some of the best treatment for addiction available. Other benefits of private alcohol rehab include:
Individualised Attention- Private rehab is very patient focused. Strict attention to a patient's needs, as well as personalised treatment plans are standard at most private rehab centres. When a person chooses private rehab, they aren't going to receive a one-size-fits-all approach to addiction recovery. Instead, they will receive support that is in direct relation to exactly what they need.
Smaller Programme Sizes- Along with the personalised care an individual receives in a private rehab programme, they can also expect to be in smaller programmes. Many private rehab centres only take a limited number of patients at a time to ensure that the attention each patient needs is always available. Smaller programme sizes also offer a more intimate connection between patients and staff members alike.
More Options to Choose From- Everyone suffering from addiction has different needs. What works for one, always doesn't work for the next. When a person decides to go to private rehab, they will find there are several different rehab options to choose from. From teen and same-gender programmes to luxury private rehabs and holistic treatment centres, there are simply more choices when a person decides to go to a private alcohol rehab centre.
What Are the Two Private Alcohol Rehab Varieties?
Before a person can choose a private rehab centre, they must decide on the type of rehab to best fit their needs. Although all private rehab centres are different, they can be broken down into two basic categories.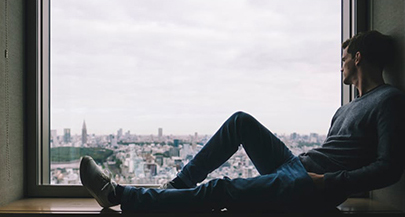 Why choose eata.org.uk?
If someone you care about is exhibiting signs of addiction – whether it's excessive marijuana use, long-term dependency on pharmaceuticals, binge drinking of alcohol or even financially damaging levels of gambling – contact us for immediate rehabilitation help.
Inpatient Alcohol Rehab
Inpatient rehab is when a person stays at the treatment centre while getting the help they need. They will have a shared or private room, eat all meals, and receive all treatments and therapies while staying at rehab. Private inpatient services can offer the seclusion and support a person needs to focus completely on rehabilitation from their addiction to alcohol.
Inpatient rehab is beneficial to recovering alcoholics because it removes them from the environment they are accustomed to drinking in. When a person is removed from their immediate environment, it can be much easier to avoid the temptation that can lead to relapse. All a person needs to focus on at a private inpatient rehab is getting well.
The accommodations and amenities offered at an inpatient centre are quite often the best available. Private alcohol rehab is set on a high standard of offering patients the best treatment money can buy. The more expensive an inpatient private alcohol rehab, the more luxurious the accommodations will typically be.
Outpatient Alcohol Rehab
Not everyone desires to go away to get treatment for their alcohol addiction. For those who have other responsibilities, but want to go to rehab, a private outpatient centre can be an optimal choice. Private outpatient rehab offers individuals the confidentiality and commitment to service they desire, while allowing them to live their day to day lives.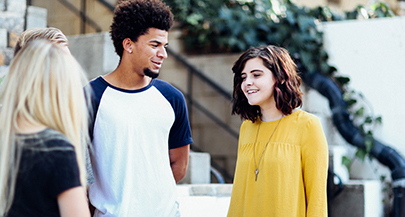 Outpatient private alcohol rehab is an excellent choice for professionals or anyone else who wants to keep their addiction as far from the public eye as possible. Most private outpatient rehabs offer appointments that work with a person's schedule, so no one suspects they are getting help for an addiction. Those with family obligations or school commitments can also benefit from private outpatient services.
Because outpatient rehab does not remove a person from their immediate environment, it is especially important they have the support they need. Cravings and the temptation to drink can become overwhelming, especially when a person remains in the surrounding they're accustomed to drinking in. Outpatient rehab is truly best suited for those with milder cases of alcoholism. It can also be an excellent programme for people who have competed inpatient treatment, but feel they could use more support in recovery.
What to Expect When Going to Private Rehab for Alcoholism?
Private rehab is designed with each patient's full recovery in mind. The following are all facets of a comprehensive private alcohol rehab programme.
Detox
The first step in alcohol addiction recovery is detox. This is the withdrawal process of letting any remaining alcohol run its course in a person's system. When going to private rehab, detox is supervised and rehab staff is available 24 hours a day throughout the withdrawal process.
Detox typically begins 8 hours after a person's last drink. The length of detox is dependent upon each patient's individual addiction. How long, how much, and how often a person drinks will depend on how long they experience withdrawal. In extreme cases of addiction, a medically-assisted detox will take place to ensure a person's comfort and safety.
Alcoholism Therapies during Rehab
Once a person has completed detox, they can move onto the rest of their treatment. Talking to a professional therapist or addiction counsellor is an integral aspect of private alcohol rehab. Therapy helps a person better understand their addiction, helps a person build trust, and offers ways to overcome the problems that make them want to continue drinking.
Private alcohol rehab typically has some of the best therapists and counsellors available in the recovery industry. These highly-trained professionals are well-versed in addiction recovery and are there to guide a person through recovery and into a state of permanent sobriety.
When a person goes to a private alcohol rehab, they will usually regularly receive both individual and group therapy sessions. Group therapy allows patients to connect with others who have shared a similar experience. It also helps individuals build meaningful relationships and establish healthy ways to interact with others.
Treatment Types at the Private Rehab
The treatment a person receives when going to a private alcohol rehab will be contingent upon their personal needs. Treatments to overcome alcohol addiction will include ways to identify the thoughts and behaviours that lead to abuse, developing new methods to handle stress and anxiety, relaxation techniques such as meditation and yoga, various life skills tools necessary to transition to a normal life, and other treatments rehab staff members believe would be conducive to the healing process.
Many private alcohol rehab centres are equipped with luxury accommodations. If this is something you desire when receiving treatment for your alcohol addiction, there are several different options available. Some private alcohol rehab centres will have swimming pools, tennis courts, golf, holistic treatments such as massage, acupuncture, and aromatherapy, and other comforts similar to staying at a luxury resort.
Why choose eata.org.uk?
If someone you care about is exhibiting signs of addiction – whether it's excessive marijuana use, long-term dependency on pharmaceuticals, binge drinking of alcohol or even financially damaging levels of gambling – contact us for immediate rehabilitation help.
How Much Does Private Alcohol Rehab Cost?
The cost of private alcohol rehab is contingent upon the type of treatments offered at the centre. Private rehab is more expensive than public options because of the level of service it provides. There are various price ranges for private alcohol treatment options, and some insurance companies will cover part or all of a person's rehab expenses.
Please call us for more specific details on the cost of private alcohol rehab. We can help you find a private alcohol rehab that fits your specific financial needs. Some private rehabs also offer financing options for those who cannot pay the entire cost of rehab when they start the programme.
We Will Help You Pick the Ideal Private Alcohol Rehab
We are connected with several private alcohol rehab centres across the UK. We're here to answer any questions you have regarding private rehab, as well as to help you make an informed decision about the best private rehab to fit your needs. Whether looking for help for yourself or a family member, our compassionate staff is here to help you find the best treatment to end the addiction for good.