Finding the Ideal Residential Alcohol Rehab
Alcohol addiction is a widespread problem throughout the UK. The damage alcoholism can do to individual's and their families can be devastating. If you or someone you love is struggling with an alcohol addiction, getting treatment can be of tremendous benefit. Residential alcohol rehab has shown to be exceptional for those looking for an inclusive treatment programme that will help them overcome their addiction for good.
What are the Benefits of Residential Alcohol Rehab?
While some people can quit drinking on their own, many people with an alcohol problem need support through the recovery process. Residential alcohol rehab offers both medical and psychological support 24 hours a day, every day of a person's treatment programme. Residential rehab is also highly structured, which is exactly what a person going through recovery needs.
Residential rehab also removes a person from the environment they are accustomed to drinking in. Being away from the people, places, and situations that trigger a person's desire to drink, makes it easier for a person to avoid relapse. When an individual chooses residential alcohol rehab, all they need to focus on is getting well.
Residential rehab also offers a variety of different treatment options for patients to explore through the recovery process. Treatment plans at a residential centre are often catered towards an individual's personal needs, providing the specialised treatment that is most conducive to their recovery.
Is Residential Alcohol Rehab a Good Choice?
Residential rehab can be an excellent choice for people seeking an intensive addiction recovery programme. Residential rehab is designed to immerse a person completely in addiction rehabilitation, providing structured treatment daily. Residential alcohol rehab is a good choice for those who want to completely immerse themselves in their addiction recovery. In the end, the only person who can decide if residential treatment is the best choice is the person receiving it.
We're here to answer any questions you have about residential rehab so you can make the most informed decision possible. Residential treatment works well, but not everyone responds to treatment the same. There have however, been countless people who have found lasting sobriety by attending a residential alcohol addiction programme. We can help you determine if residential treatment is the best type of rehab to fit your needs.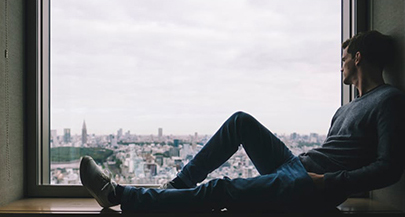 Why choose eata.org.uk?
If someone you care about is exhibiting signs of addiction – whether it's excessive marijuana use, long-term dependency on pharmaceuticals, binge drinking of alcohol or even financially damaging levels of gambling – contact us for immediate rehabilitation help.
What to Expect When Going to a Residential Rehab?
While each rehab centre is different, there are certain standards every residential facility follows. When you've made the decision to go to a residential rehab centre, you can expect the following.
Intake
This is basically checking-in to the rehab centre. During intake, a person will be asked a series of questions regarding the nature of their alcohol addiction. How often, how much, and for how long a person has consumed alcohol are typical, and will help rehab staff members put together an individualised treatment plan for each patient.
It isn't uncommon for a person to lie during intake. There can be a serious shame surrounding addiction, and people regularly make false claims about the severity of their addiction during intake. It's important to remember that the questions asked in intake are to ensure that you get the best treatment possible.
Detox
Many consider detox to be the first real step of alcohol addiction recovery. Detox is the process of withdrawal and involves letting the alcohol run its course in a person's body. The symptoms associated with alcohol detox can be mild to severe depending on the nature of a person's addiction. Critical cases of alcohol addiction withdrawal can become fatal if a person is not given proper medical attention. In these instances, a medically-assisted detox will be performed to ensure the safety of the patient.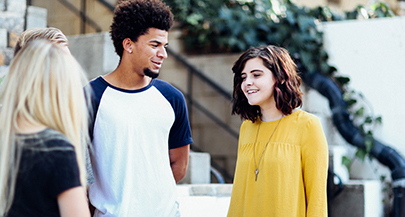 Alcohol withdrawal typically begins around 8 hours after a person's last drink. Symptoms last 24072 hours, and usually peak after a few days. Severe cases of alcohol addiction will take longer to detox. It's only after a person has successfully completed detox that a person can get the rest of the treatment they need. When detox is over, patients will be given time to rest and treatment will immediately follow.
Therapy
One of the most integral aspects of a residential alcohol rehab programme is the therapy a person receives while they're there. When a person first begins treatment, therapy usually takes place daily. This enables a person's therapist to better understand each patient and help them realise the reasons behind their addiction. Once a person understands why they've reached their current addicted state, therapy will assist in the healing that needs to take place.
Residential alcohol rehab also offers group therapy as a part of regular treatment plans. Connecting with others who have a similar experience is excellent for addiction recovery. Not only does it offer the companionship necessary to combat the loneliness that can accompany recovery, but helps a person build relationships with others. The friendships formed in residential rehab often last a lifetime.
Treatment
Residential rehab will also consist of different treatment modalities that are designed for addiction recovery. The treatment a person receives will be contingent upon their individual needs, but will consist of different ways to help with alcohol rehabilitation. Different ways of changing thought and behaviour patterns, various life-skills tools, techniques to manage stress and anxiety, fitness programmes, and relaxation techniques are all common treatment methods used in residential alcohol rehab. Some residential centres will provide additional treatments such as art therapy, swimming, equine therapy, massage, and acupuncture.
How Much Does Residential Rehab Cost?
Residential alcohol rehab is typically more expensive than outpatient rehab programmes. Because a person lives at the rehab centre while receiving treatment, there are certain costs that must be met. The cost of residential rehab goes towards the following:
Room and board
Meals
Therapists and

counselling

Rehab staff salaries

Medication

Equipment costs
There are certain costs to be maintained while a person stays at a residential rehab centre. The cost a person pays will be reflected in the care they receive. The more amenities a rehab centre provides, the more expensive it will be. A luxurious, private rehab is typically the most expensive option for residential treatment.
There are however, options available to fit numerous financial situations. There are some residential alcohol rehab centres that cost as little as five-hundred pounds a week. There are other, more luxurious rehab centres that can cost five-thousand pounds a week or more. We're here to help you navigate through the many different price options for residential rehab, so you can get the help you need at a price you can afford.
Why choose eata.org.uk?
If someone you care about is exhibiting signs of addiction – whether it's excessive marijuana use, long-term dependency on pharmaceuticals, binge drinking of alcohol or even financially damaging levels of gambling – contact us for immediate rehabilitation help.
Let Us Help You Choose Residential Alcohol Rehab in the UK
We understand how difficult facing an addiction to alcohol can be. Admitting to having a problem can be hard enough. Deciding to get help to overcome it can be terrifying. We're here to make the process of finding quality addiction treatment easier on addicts and their families. Please call with any questions you might have about getting help for an alcohol addiction.
From information on residential alcohol rehab options to help answering all your financial questions and concerns, we're here to offer the assistance you need. Our compassionate staff is here to listen to your concerns and help you choose the best option for your recovery needs.