Attending a Drug Rehab Clinic
If you or someone you love is struggling with a drug addiction, it's vital to know your options for getting help. Drug addiction can be impossible to overcome alone. And while making the decision to get help for a drug addiction can be hard, nothing is as difficult as living with an addiction for the rest of one's life. Going to a drug rehab clinic can help tremendously when a person is ready to overcome their addiction.
What Are the Benefits of Going to a Drug Rehab Clinic?
Addiction is a multifaceted condition that needs to be addressed on several different levels if a person wishes to overcome it for good. No one becomes an addict overnight. Addiction is something that happens over time. When a person goes to a drug rehab clinic they are given therapy and treatments to help them better understand why their addiction developed in the first place. When a person can understand the "why" behind their current addicted state, it can be easier to take the necessary steps to overcome it.
Going to a drug rehab clinic guides a person safely through each stage of addiction recovery. From the first day of detox to the last day of their treatment programme, going to a rehab clinic offers a safe environment that is designed with a person's wellbeing and healing in mind.
When a person gets help at a drug rehab clinic, they are ensuring that they are giving themselves what they need to overcome their addiction. Aside from receiving support through the physical withdrawal process, a person will talk to a therapist or counsellor specialising in addiction recovery on a regular basis. They will also receive various treatments designed specifically for addiction recovery.
Different Drug Rehab Clinic Options
Drug addiction is an unfortunately widespread problem. Because of this, there are countless options available for rehab. Choosing a drug rehab clinic can be a confusing decision to make. It can be hard to navigate through the many different options available. Dealing with an addiction is hard enough. Looking for help shouldn't have to be stressful. Knowing what type of rehab best suits you or your loved one's needs is the first step in finding the right rehab clinic for you.
What Type of Rehab Is Right for You?
While there are numerous rehab options available, treatment typically falls under two distinct categories. These are inpatient and outpatient rehab. Knowing which option best fits your needs is the first step in making a choice of a specific drug rehab clinic to attend.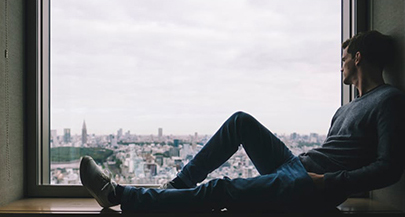 Why choose eata.org.uk?
If someone you care about is exhibiting signs of addiction – whether it's excessive marijuana use, long-term dependency on pharmaceuticals, binge drinking of alcohol or even financially damaging levels of gambling – contact us for immediate rehabilitation help.
Inpatient Rehab
Going away and staying at a rehab clinic is considered one of the best methods of helping a person overcome an addiction to drugs. When a person goes to inpatient rehab, they will stay at the clinic the entire length of their treatment. They will have a private or shared bedroom, eat all meals, and received all therapy and treatment at the drug rehab clinic.
Inpatient rehab is considered the most intensive type of rehab option available. It takes a person out of their immediate environment and places them in an atmosphere that focuses solely on their recovery. All patients need to do is think about getting well. All their needs are taken care of in a safe environment conducive to the healing process.
When a person goes to an inpatient drug rehab clinic, there is also emergency medical and psychological services available 24 hours a day, 7 days a week. Inpatient rehab offers an all-inclusive comprehensive approach to addiction healing.
Outpatient Rehab
For those who have family, school, work, or other responsibilities that might keep them from going away for rehab, outpatient services are an excellent alternative. Outpatient rehab allows a person to stay at home while getting the help they need. All treatment and therapy is done at regularly scheduled appointments throughout the week. Appointments will take place at both the outpatient clinic and other locations near the person's home.
Going to an outpatient drug rehab clinic can be extremely beneficial to those who are ready to get help. Because it does not remove a person from the environment they are accustomed to using drugs in however, succumbing relapse while receiving treatment can be common. Outpatient rehab requires a more determined commitment than inpatient rehab, and is typically best suited for those with milder cases of addiction.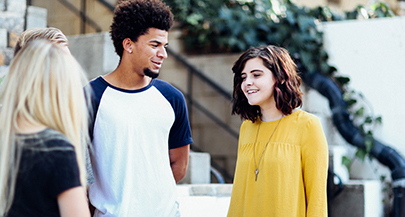 Outpatient rehab is also beneficial to those who have completed a programme at an inpatient drug rehab clinic, but feel they could use more help. Outpatient rehab offers a less intensive approach to recovering from an addiction to drugs. It can also be very helpful to those who aren't struggling with a full-blown addiction, but show signs of heavy drug use and dependency.
What to Expect When Going to a Drug Rehab Clinic?
Every drug rehab clinic is different. Not everyone responds to addiction treatment the same way, which is another reason there are so many treatment options. No matter how a drug rehab clinic approaches addiction, there are certain aspects of drug rehab that are basically universal. When a person goes to a drug rehab clinic, they should expect to get comprehensive treatment that helps them overcome the many different facets of their addiction to drugs.
Detox
Detox is the first step of any addiction recovery programme. This is the withdrawal period of coming off drugs. For a person to get the rest of the treatment they need, they will be required to go through detox. Most inpatient clinics will have a person detox at the facility, providing a seamless transfer to the rest of treatment. An outpatient drug rehab clinic may have the person detox at a separate detox facility, or even at home if their symptoms aren't considered life-threatening.
The length a person goes through detox is dependent upon specifics of their drug addiction. The type of drug used, the amount regularly consumed, and how long a person has been using will all have an effect of the time detox takes. Detox from drugs can last anywhere from 24 hours to 1-2 weeks or longer depending on the severity of a person's addiction.
Therapy
Therapy and counselling are an integral part of drug addiction recovery. The ability to talk to a non-biased party about their addiction can be lifesaving to a person in recovery. Not only does receiving professional therapy offer insight to their addiction, but offers various ways to help them begin to overcome it. Regular therapy sessions will take place throughout each patient's treatment programme. The amount of therapy they receive will depend on their individual circumstances and the nature of their addiction. Some people will need therapy daily, while others will benefit from talking to their therapist a few times a week.
Treatment
There are many treatments that have been designed to help people through the addiction recovery process. Overcoming an addiction to drugs is never easy. Treatment however, can help with the process by offering the tools a person needs to see successful recovery. The treatment a person receives at a drug rehab clinic might include various ways to identify negative patterns of behaviour, ways to recognise and work through the triggers that lead to abuse, different methods to help cope with stress, and the tools a person will need to sustain their sobriety once treatment is over.
Aftercare
A quality drug rehab clinic understands that treatment doesn't end when a person finishes their programme. The first few days and weeks after a person leaves rehab are a delicate time. Navigating through daily life sober after you've regularly been using drugs can be really hard. Aftercare is designed to help a person stay sober after rehab ends.
Aftercare usually involves continued therapy, regular check-ins to the rehab clinic, and attendance of programmes such as Alcoholics Anonymous (AA) or Narcotics Anonymous (NA). These free 12-step programmes are used as an aftercare treatment all over the world and have helped countless people maintain their sobriety. Sober living facilities are also used in various aftercare treatment plans if deemed beneficial for the patient by rehab staff.
The importance of getting aftercare following drug rehab cannot be stressed enough. Going to a drug rehab clinic can pave the way for a successful future, but does require a person to be actively involved in their recovery. Aftercare offers the support they need at a time they need it most.
Why choose eata.org.uk?
If someone you care about is exhibiting signs of addiction – whether it's excessive marijuana use, long-term dependency on pharmaceuticals, binge drinking of alcohol or even financially damaging levels of gambling – contact us for immediate rehabilitation help.
Choosing a Drug Rehab Clinic in the UK
It is our hope that anyone struggling with a drug addiction will get the help they deserve. When left untreated a drug addiction can do irreversible damage to a person's life. Please call us today so we can walk you through the various drug rehab clinic options available throughout the UK. There is truly something to help everyone who needs it. We're here to make the process as easy as possible by doing what we can to help you find the perfect rehab clinic to fit your needs.