Is Drug Rehab Cost Worth It?
The cost a person can expect to pay when going to drug rehab varies greatly depending on the treatment they receive. There are countless clinics across the UK that offer drug rehab services in a variety of different settings and locations. While the thought of drug rehab cost is something that keeps many people from seeking the help they need, it's important to know there are rehab options to fit anyone's budget.
No one should ever go without getting treatment for a drug addiction because they assume they can't afford it. We are here to help you through the process of finding a drug rehab that fits your needs, especially when it comes to cost. Not only will you find affordable options available, but a number of different options that will fit the desires of anyone looking for quality rehab treatment.
Everyone has different needs when it comes to getting help with a drug addiction. For this reason, there are rehab options for everyone. From easily accessible rehab centres in central London to pristine private rehabs located in the countryside, the options for rehab in the public and private sector have never been greater.
How Much Does Drug Rehab Cost?
The price of drug treatment fluctuates depending on different circumstances, so there is not one specific answer when inquiring about drug rehab cost. The price a person pays for rehab is determined by several different factors, and will differ between various rehab facilities. The severity of a person's addiction and any medications needed to help them through the process will also determine the final cost of rehab.
There is a common misconception that drug rehab cost is too expensive, which leaves many people missing out on the benefits a drug rehab programme can provide. It is true that some rehab centres are expensive, but when looking for drug treatment it's important to know there are rehab options to fit everyone's budget.
Addiction has become a widespread problem, making the need for quality rehab centres increase exponentially. Because the need for treatment has increased, drug rehab cost has been regulated of late, making treatment more affordable than ever before.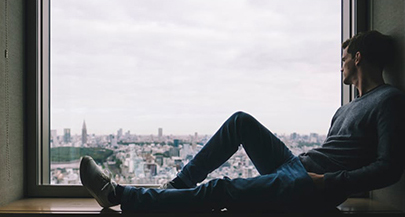 Why choose eata.org.uk?
If someone you care about is exhibiting signs of addiction – whether it's excessive marijuana use, long-term dependency on pharmaceuticals, binge drinking of alcohol or even financially damaging levels of gambling – contact us for immediate rehabilitation help.
What Determines the Cost of Rehab?
Drug rehab cost is determined by a variety of different factors including:
Type of rehab
Length of treatment programme
Therapies and

treatments

offered
Quality of accommodations
Amenities
Extras such as swimming pool, holistic services, exercise equipment, gourmet meals, etc.
Private or standard services
Different Types of Drug Rehab
The type of rehab a person receives plays a large role in the cost. Understanding what is involved in each type of rehab setting can make it easier to understand the cost involved. Knowing what is typically included in a complete drug rehab programme will also help you better understand what is included in the cost.
The Basic Components of Rehab
Detox – This is the first step of addiction recovery. When a person goes to a drug rehab centre they will receive

support

during drug withdrawal. Medically-assisted

detox

options are typically available and are offered to help stabilise

withdrawal symptoms

and keep patients safe in the event of a medical emergency.
Therapy – As well as various treatment modalities is offered in a complete rehab programme. A person will typically receive individual and/or

group therapy

, along with various treatments designed for addiction recovery.
Aftercare – an integral part of addiction recovery. Aftercare can involve continued therapy and other professional addiction services. It may also include free services such as

12-step

programmes like Alcoholics Anonymous (AA) and

Narcotics Anonymous

(NA).
Outpatient Drug Rehab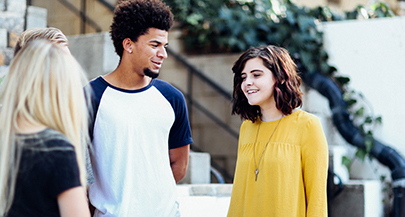 Outpatient rehab is typically the least expensive of drug rehab cost options. In an outpatient setting, patients will receive treatment at regularly scheduled appointments throughout the length of their treatment programme. This type of treatment does not require a person stay at the rehab centre while receiving treatment so it is typically less expensive than residential treatment options. Because outpatient rehab does not remove an individual from their immediate environment, it is best suited for people with milder cases of addiction.
Outpatient drug rehab cost can range from a couple hundred to a couple thousand pounds per week depending upon the services provided. We are connected with a variety of different outpatient drug rehab centres throughout the UK, all ranging in price to fit numerous financial situations. Please call to see how we can help find an outpatient centre that accommodates your budget.
Inpatient Drug Rehab
Inpatient rehab involves a patient staying at the rehab centre for the duration of their treatment. They are assigned either a private or shared bedroom, eat all meals, and receive all therapy and treatments while staying at the rehab facility. Inpatient (or residential) rehab offers a patient full-time supervision and the most intensive type of drug rehab treatment available. Because of this, it is more expensive than outpatient services.
Inpatient rehab cost can range from a several hundred to several thousand pounds per week. Standard inpatient rehab services will offer basic rehab services and cost the least. Private inpatient rehab is more expensive and will range in price depending on the quality of the treatment centre, amenities, and the types of services offered.
What's Included in the Cost of Inpatient Drug Rehab?
There are a variety of different factors that are included in the cost of inpatient drug rehab.
Room and Board
Much of what a person pays to stay at an inpatient centre covers their room and board while receiving treatment. This portion inpatient drug rehab cost includes a person's bedroom, utilities, housekeeping expenses, and any other costs associated with general upkeep and staying at the rehab facility.
Drug Rehab Staff
A drug rehab couldn't operate without a dedicated staff. Part of the cost of inpatient rehab will go towards the salary of drug rehab staff members. From front desk staff and housekeeping to medical assistants and professional addiction therapists and specialists, there is a dedicated team that keeps inpatient centres operating 24 hours a day, 7 days a week.
Insurance Costs
The insurance inpatient rehab centres must carry can be costly. A portion of inpatient drug rehab cost will be used to pay the insurance costs rehab centres are responsible for.
Medical

Supplies
Many patients that get help at an inpatient centre will receive medication to help during detox. This, and other medications used in emergency situations, is included in the cost of inpatient rehab. It can also be used to cover the cost of other medical equipment or supplies used during the recovery process.
Why choose eata.org.uk?
If someone you care about is exhibiting signs of addiction – whether it's excessive marijuana use, long-term dependency on pharmaceuticals, binge drinking of alcohol or even financially damaging levels of gambling – contact us for immediate rehabilitation help.
We Can Help You Find the Optimal Drug Rehab Cost/Quality Rehab
While rehab can be expensive, there are several different options available. There are some insurance companies that will pay for part or the full drug rehab cost. For those who cannot afford to pay for rehab at all, there are some free services offered through the NHS.
We are here to discuss the various drug rehab cost options that fit your budget, and help you find the best treatment to fit your personal needs. We believe that everyone should have access to quality, affordable drug treatment and will do whatever we can to help you find a rehab centre that helps you find lasting freedom from your drug addiction.