The Comforts of Residential Rehab
Facing an addiction to drugs or alcohol can be one of the hardest things a person will have to do in their life. Whether you or someone you love is struggling with an addiction or substance abuse problem, it's vital to seek professional help. While some people can quit a dependency to drugs and alcohol on their own, addiction is a complex problem that most often requires outside help. Countless addicts have found freedom however, through attending a residential rehab programme.
What Is Residential Rehab?
Residential rehab is sometimes referred to as inpatient rehab. This type of help is considered the most intensive type of addiction treatment, requiring a person to stay at the rehab facility for the duration of the treatment programme. In a residential rehab setting, a person will have a shared or private room and live at the facility while receiving the help they need. Housing, meals, detox, therapy, and all other treatments a person needs to overcome their addiction are done in one place.
What Are the Benefits of Residential Rehab?
There are numerous benefits to going to a residential rehab. Perhaps the most valuable is the opportunity a person has to be removed from their familiar environment. Overcoming addiction isn't easy. Being subjected to the environment a person is accustomed to using drugs or alcohol in can make it even more difficult. Relapse is a very unfortunate reality that many people face when trying to get over an addiction.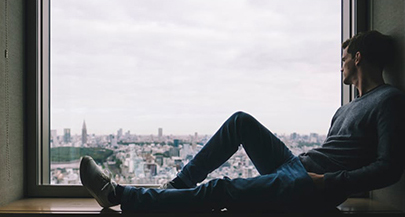 Why choose eata.org.uk?
If someone you care about is exhibiting signs of addiction – whether it's excessive marijuana use, long-term dependency on pharmaceuticals, binge drinking of alcohol or even financially damaging levels of gambling – contact us for immediate rehabilitation help.
When a person goes to a residential rehab facility however, they are removed from this toxic environment. The triggers that can lead to relapse are typically easier to overcome when a person isn't surrounded by that which makes them want to use drugs or alcohol. When a person stays at a residential facility, they aren't faced with the people, places, and circumstances that instigate the desire to use.
Another benefit of going to residential rehab is the individualised attention each patient receives. A residential rehab facility typically only takes a limited number of patients at a time. This allows rehab staff to cater to each patient with undivided attention. Staff at a residential centre is also available 24 hours a day, 7 days a week. This allows a person to receive the support they need, whenever they need it most.
How Long Does Rehab Last?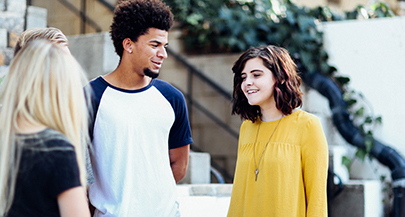 A typical stay at a residential rehab centre is approximately 30 days. Because everyone responds to addiction treatment differently however, some people may need more time than others to recover from an addiction to drugs or alcohol. The options for attending residential rehab can usually be found in 30, 60, and 90-day programmes. For those who need more time in recovery, there are extended programmes that can last a year or longer.
What to Expect When Going to a Residential Rehab Centre?
Choosing to go to a residential rehab addiction recovery centre is one of the best decisions a person facing an addiction can do. Although making the choice to go to rehab can be difficult, nothing is as hard as facing an addiction the rest of your life. Making the decision to go to residential rehab is something to be celebrated.
While each residential rehab centre will be different, there are basic guidelines that most rehabs offer. If you've chosen to get help at a residential centre, the following is what you can expect while you're there.
Intake
Intake is simply the process of getting checked in to the rehab centre. During intake, patients will be asked questions pertaining to the nature of their addiction. The answers to these questions will help rehab staff members make up an individualised treatment plan for your stay in rehab.
It's not uncommon for people in intake to lie about the nature of their addiction. Doing so however, will only impede the healing process. Although there can be shame or guilt regarding addiction, it's vital that a person is completely honest during the intake process. It will ensure they get exactly the treatment they need.
Detox
In most residential rehab settings, detox will happen immediately after intake. Once a person has been shown their room and given a tour of the facilities, they will begin the process of withdrawal. Detox in a residential rehab centre is most-often supervised and patients will be offered medication if deemed necessary by rehab staff. Medically-assisted detox is often necessary in critical cases of addiction when the safety of the patient is concerned.
The nature of an individual's addiction determines the length of detox. Typically, detox will last 24-72 hours. In critical or severe cases of addiction, the detox process can take much longer, lasting 1-2 weeks. After detox, a person will begin the rest of treatment. Residential rehab makes the transition from detox to treatment seamless, which is something that can be of serious benefit in the recovery process.
Therapy
Therapy is an integral aspect of any addiction treatment programme. The ability to talk to a professional therapist or counsellor is unprecedented when overcoming an addiction to drugs or alcohol. Therapy in a residential rehab will typically take place every day when a person first starts treatment. Once they've made progress in recovery, therapy sessions will take place 3-5 times a week.
Not only is individual therapy offered in a residential setting, but group therapy as well. Connecting with others who share a similar experiencing can be extremely helpful in overcoming addiction. Group counselling offers a person to better understand their own addiction by sharing the struggles of others. The bonds formed in group counselling often turn into lifelong friendships amongst people who have attended rehab.
Treatment
Aside from therapy and counselling, a person will engage in various treatment modalities designed for addiction recovery. The treatment a person receives will be that which is most conducive to their individual healing. Treatment offers ways of identifying the triggers that lead to addiction, new approaches to managing behaviour and compulsion, relaxation techniques, various approaches of dealing with stress, and tools to manage life without the need for drugs or alcohol.
Aftercare
No residential rehab programme would be complete without an aftercare strategy a person can adhere to when treatment ends. Aftercare consists of continued counselling (if necessary), as well as other treatment opportunities designed to help a person maintain their sobriety. 12-step programmes such as Alcoholics Anonymous (AA) and Narcotics Anonymous (NA) are free services that many people who have completed a residential addiction programme use as a means of ongoing support. The importance of aftercare cannot be stressed enough. In order to avoid relapse, strategies to stay sober must be utilised after treatment is over.
Why choose eata.org.uk?
If someone you care about is exhibiting signs of addiction – whether it's excessive marijuana use, long-term dependency on pharmaceuticals, binge drinking of alcohol or even financially damaging levels of gambling – contact us for immediate rehabilitation help.
How Much Does Residential Rehab Cost?
There is a common misconception that residential rehab facilities are extremely expensive. And while there are costly programmes a person can choose from, there are actually options to fit everyone's budget. There are some basic residential centres that cost as little as 500 pounds per week. There are also luxury facilities that can cost thousands of pounds each week. You will also find everything in between. We can help you navigate through the different price options available at different residential rehab centres throughout the UK. No one should forgo getting treatment because they think they can't afford it. There are truly options for everyone, and we're here to help you find what best fits your personal financial situation.
We Can Be Your Guide through the Residential Rehab Options in the UK
It is our mission to see everyone get the help for addiction they need. Not only are we available to discuss different residential rehab options with you, but also to answer any questions or concerns you have pertaining to addiction. Please call us at 0808 278 9885 to see how to overcome an addiction to drugs or alcohol. It's time you or your loved one has the freedom to embrace everything life has to offer.