Private Alcohol Detox Options in the UK
Making the decision to get help for an addiction to alcohol is never easy. In fact, it can be terrifying anticipating the recovery process. For those seeking the best in alcohol addiction treatment services, a private alcohol detox is an excellent choice to begin the recovery process.
What Is Private Alcohol Detox?
The first step of recovering from any addiction is to go through the detox process. Withdrawal from alcohol can be excruciating and feel next to impossible for those who are accustomed to drinking on a regular basis. Symptoms of alcohol withdrawal can be more than difficult to those suffering from severe cases of alcoholism. In critical cases of alcohol addiction, withdrawal can be life-threating. While not everyone will experience the same symptoms while going through detox, receiving support through detox can help tremendously.
At a private alcohol detox centre, everything a patient needs to make it through detox is taken care of. A private alcohol detox will typically take place at a private detox or rehab facility and offer patients support and supervision through the period of physical withdrawal. Patients are monitored for safety and offered individualised detox treatment plans that support their particular needs in accordance to the nature of their addiction.
Medical or Non-Medical Detox?
Private alcohol detox is offered in both medically-assisted and non-medically assisted treatment plans. When a person receives a non-medically assisted detox in a private setting, they will be monitored while going through detox, but not offered any medications to help ease withdrawal symptoms. There are medical personnel available if needed or if an emergency arises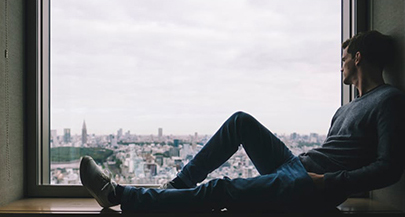 Why choose eata.org.uk?
If someone you care about is exhibiting signs of addiction – whether it's excessive marijuana use, long-term dependency on pharmaceuticals, binge drinking of alcohol or even financially damaging levels of gambling – contact us for immediate rehabilitation help.
In a medically-assisted detox, patients are offered medications that help ease the symptoms of withdrawal to make the detox process easier. A medically-assisted detox is necessary for people who have severe addictions to alcohol and are at risk of seizure or heart failure while going through withdrawal. While this only affects 3-5 percent of all people who go through alcohol withdrawal, these risks can appear out of nowhere, which is why a medically-assisted detox is most often offered to patients suffering from severe instances of addiction.
What Are the Benefits of Private Alcohol Detox?
A private alcohol detox is designed to treat each person according to their individual needs. Addiction affects everyone differently, and taking a one-size-fits-all approach to overcoming it often proves to be unsuccessful. When a person chooses to go to a private alcohol detox facility, they are ensuring they are equipped with exactly what they need to best get through the withdrawal period.
Protecting Patients' Privacy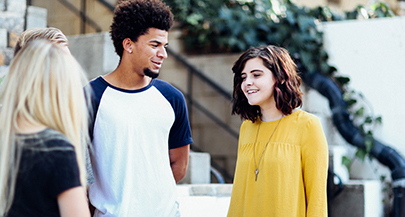 For many people, keeping their addiction private is extremely important. For whatever reasons a person does not want others to know about their addiction, they can rest assured that a private alcohol detox centre will keep all their information completely confidential. Private detox centres work diligently to keep the identity, records, and medical information of each patient completely secure.
People looking for additional privacy while going through detox will find a private detox centre can offer exactly what they need. Some private alcohol detox facilities will offer advanced protection and privacy. This can include signing paperwork that safeguards the privacy of other patients, private entrances, and secured buildings that don't allow visibility inside detox centre grounds. This heightened level of privacy is beneficial to public figures, celebrities, executives, and politicians who wish to keep their addiction recovery completely hidden from the public eye.
Immediate Admittance
One of the major benefits of private alcohol detox is getting patients in immediately. In a public detox setting, there is often a waiting list before patients can be seen. When it comes to alcohol addiction recovery however, time is of the essence. Private alcohol detox centres can typically get people in the same day the inquire about treatment. This is extremely advantageous, as a person can change their mind about getting help in a second. A private alcohol detox ensures that a person will be admitted immediately so they can begin their recovery right away.
Private Alcohol Detox Options
There are several different options people have when choosing to go to a private alcohol detox facility. Knowing what best fits your individual needs is vital when choosing to get help for your addiction.
Inpatient Private Alcohol Detox
For people with severe addictions to alcohol, staying at the detox facility can be very helpful. Because there is full-time supervision, it is far more difficult for a person to relapse. Inpatient private detox options are best for those who have been battling alcoholism for a while and can benefit from the 24-hour support an inpatient centre offers. A private inpatient detox offers a shared or private room in a setting conducive to addiction recovery.
Outpatient Private Alcohol Detox
Not everyone desires (or needs) to stay at an inpatient facility while going through alcohol withdrawal. Outpatient detox offers support through withdrawal, but doesn't require patients to stay overnight. An outpatient private alcohol detox is an excellent choice for professionals and others who have responsibilities they need to attend to while getting the help they need. A private outpatient alcohol detox centre will work with a person's schedule to provide the assistance they need through withdrawal, while keeping their anonymity and allowing them to maintain their regular schedule.
Is Detox the First Step in Recovery?
There is a common misconception that once a person has successfully completed detox that they are free from their addiction forever. Unfortunately, this has led to many instances of unnecessary relapse. Detox is excellent for helping a person through the physical aspects of their addiction, but does little to delve into the psychological components. Addiction is multi-faceted and extremely complex. It most often requires therapy and additional treatment for people to realise the sustained sobriety the seek. A comprehensive treatment plan will include a supervised detox, therapy, various treatment modalities, and a detailed aftercare plan.
Why choose eata.org.uk?
If someone you care about is exhibiting signs of addiction – whether it's excessive marijuana use, long-term dependency on pharmaceuticals, binge drinking of alcohol or even financially damaging levels of gambling – contact us for immediate rehabilitation help.
How Much Does Private Alcohol Detox Cost?
The price of private alcohol detox is determined by the amenities offered at the facility. The more amenities offered, the more expensive detox will be. Security cameras, pristine landscape, immaculate surrounds, and programmes with private rooms will cost more than a basic private detox centre. Private alcohol detox can range from a few hundred to a few thousand pounds a day.
We are available to discuss the various price options for private alcohol detox and help you find something that fits your budget. There are also some insurance companies that will pay for the full or partial cost of private alcohol detox. Please call us today for a confidential call to discuss the various price options available for a private alcohol detox.
We Can Help You Choose the Ideal Private Alcohol Detox
Overcoming an addiction to alcohol can be one of the most rewarding things a person suffering from alcoholism will do in their lifetime. While some people can overcome addiction easily, there are many who struggle to quit drinking every single day. We understand the struggle and are here to help you through it in any way we can. We're available 24 hours a day, 7 days a week to discuss the many options available for private alcohol detox. You deserve to take your life back. Going to a private detox centre is the first step in doing just that.